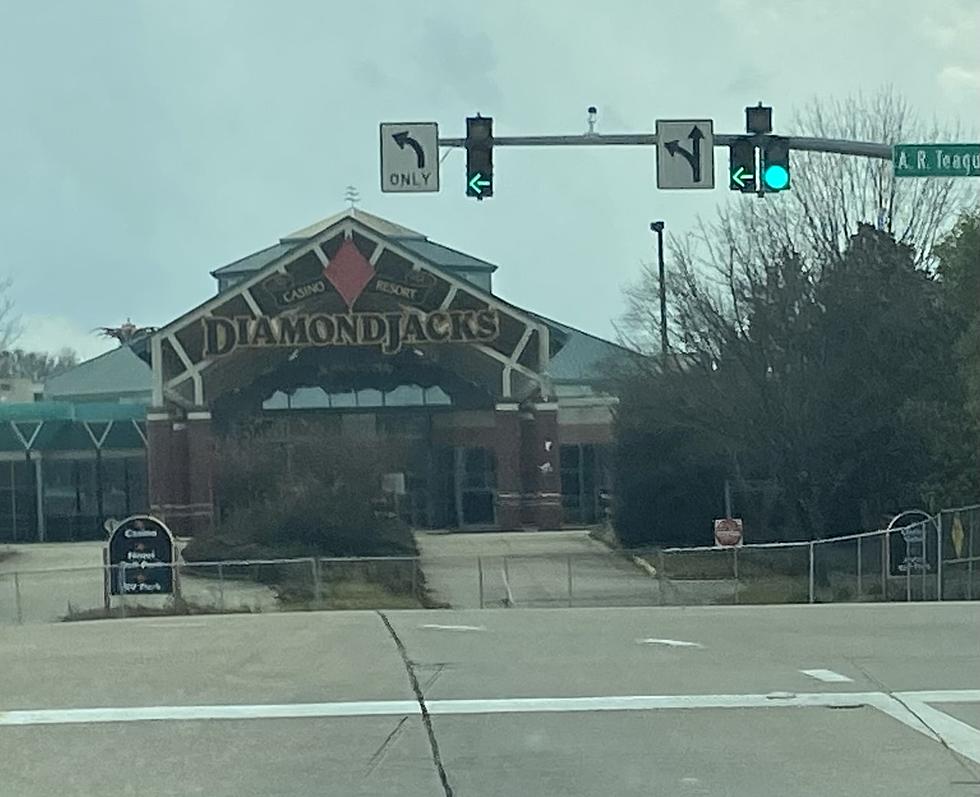 Is Diamond Jacks Casino Going to Reopen in Bossier City?
Erin McCarty
The 60 day line in the sand for Diamond Jacks Casino is just about over. It now looks like the Bossier City casino could soon have new owners.
The Louisiana Gaming Control Board gave the owner Peninsula Pacific 60-days to get the complex sold or open it back up. There's been no movement to reopen the property, but Gaming Control Board Chairman Ronnie Johns says he has received paperwork from the company to sell the property to a Mississippi company.
DiamondJacks has filed a petition with the Gaming Board to sell its license to Foundation Gaming.  The Gaming Division of State Police and the Attorney General's Gaming Division will now begin to review the suitability of Foundation Gaming.
The gaming board meets Monday and if all of the conditions are met, the board will begin the process to ok this transfer of ownership. This is expected to take a few months.
No details have been released about what Foundation Gaming plans to do with the vacant property in Bossier City. The casino closed at the beginning of the pandemic in the spring of 2020 and it has never reopened.
Easter Events for the Whole Family
Lots of great events for the family are planned in our area.
Best Restaurants for Mother's Day in Shreveport
Wanna bring Mom out to eat, here are some of our favorite spots.
More From KISS Country 93.7