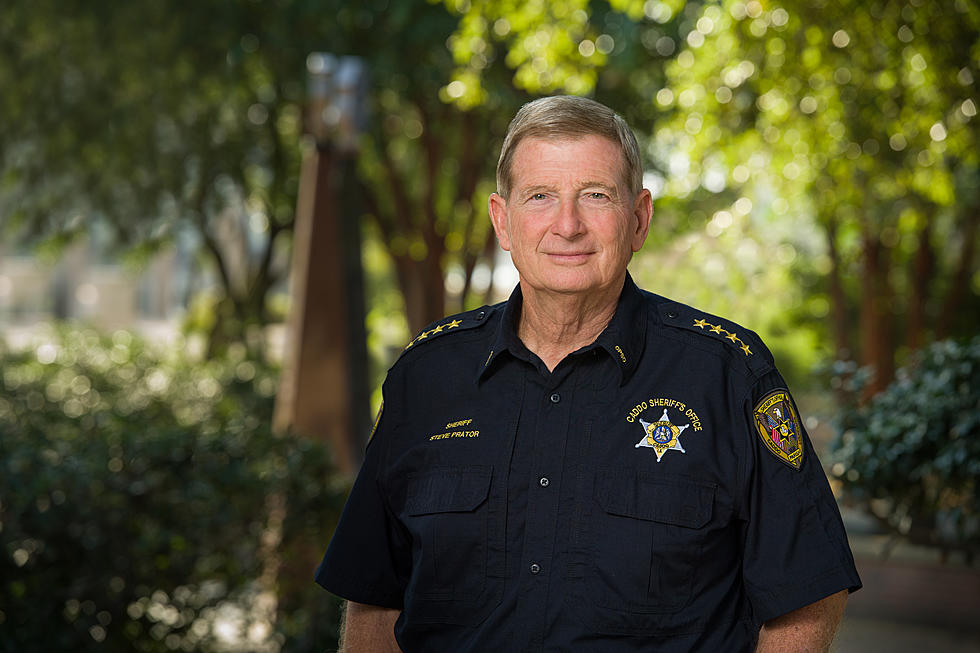 Caddo Sheriff Steve Prator Announces Run for Re-Election
Campaign of Sheriff Steve Prator
The race for Caddo Parish Sheriff is on, and current Sheriff Steve Prator has announced his run for re-election. Sheriff Prator released this statement:
I'm excited to announce that on October 14th I will be running for re-election to the Office of Sheriff. This campaign gives me the opportunity to share the accomplishments of the brave men and women of the Caddo Parish Sheriff's Office.

I promise to continue to be tough on crime and careful with your money, no matter if you live in the rural areas of our parish or the center of our city. I promise to continue to be bold and outspoken about reducing violent crime and fighting for victims. I promise to continue to lead the sheriff's office with the ethics and integrity that you've come to expect from me.

If we want to make Shreveport, and all of Caddo Parish, a safer place, it's going to take us all working together.

I'm humbly asking for your support and your vote.
Steve Prator has served in area law enforcement for eons and wishes to continue his service. Prator joined the Shreveport Police Department in 1973, and served as Police Chief for just over 8 years under Mayor Hazel Beard.
Sheriff Prator has been in his position as Sheriff since the year 2000 and is hoping to continue his streak.
Qualifying for the Sheriff's race opens in July. Two candidates have announced their intent to run, Sheriff Steve Prator, and Eric Hatfield.
The Primary election is October 14th with qualifying beginning in July. Early voting is Sept. 30 through Oct. 7 (excluding Sunday, Oct. 1) from 8:30 a.m.-6 p.m.  Runoff is Saturday, November 18th, with early voting November 3rd-11th.
Shreveport Homicides in 2023
Homicide describes a person killing another person. That doesn't always mean it was a crime. Justifiable Homicides do exist, and will be counted on this list. These are violent killings, not necessarily murders. Murders are recognized as a crime, unlike all homicides.
Louisiana House Salaries
Here's how much money each member of the Louisiana House made in 2022.
Louisiana's Most Gripping Urban Legends
More From KISS Country 93.7