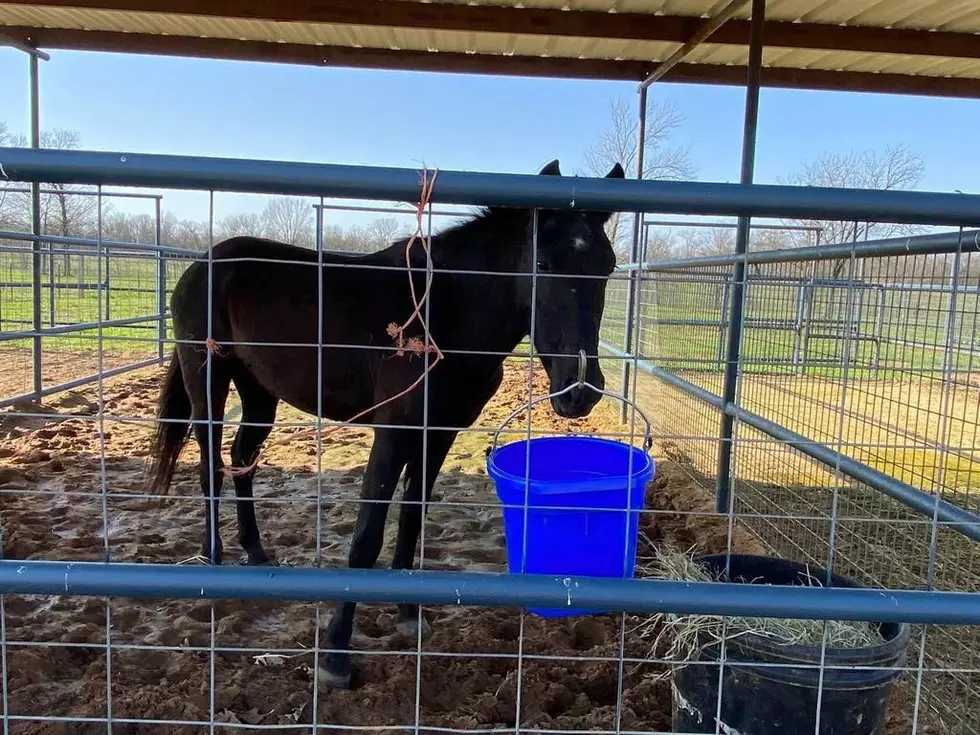 Caddo Sheriff Set to Auction Horse Found Roaming Loose
From CPSO
Approximately two weeks ago, Caddo Parish Sheriff's deputies responded to a call regarding a horse wandering loose on Roy Road at Shepard Road in the Blanchard area of north Caddo Parish.
That horse, pictured above, was ultimately caught and after the Sheriff's Office put out the notice of his recovery, no one stepped forward to claim him.
Why Is The Sheriff's Department Going To Auction Him Off?
Details about the horse are limited but, as policy dictates, this horse will be auctioned by the Sheriff's department to cover the costs for his recovery and boarding fees.
The Caddo Sheriff's Office has released their intent to sell this unclaimed black stud horse through a silent auction beginning this coming Monday, January 30 at 8:00 am and continuing until noon on Thursday, February 2.
Where And When Can You Place Your Bids?
Bids will be taken at the sheriff's substation at 4910 N. Market Street between 8:00 am and 4:00 pm each of the days of the auction.
For more information, contact Sgt. Gary Bailey at (318)464-7920.
Missing Children From Louisiana
The search continues for these missing children from Louisiana. Authorities need your help to locate these youngsters.
Here Are 31 Quirky High School Mascots In Louisiana
More From KISS Country 93.7