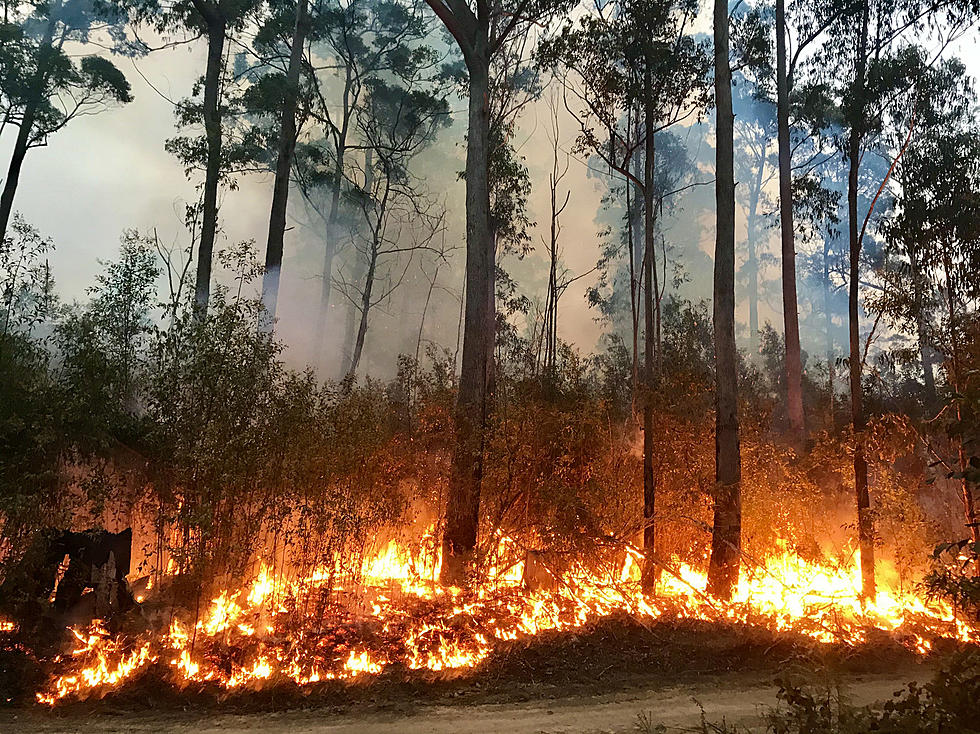 Burn Ban Lifted For Caddo, Bossier and Webster Parishes
Binikins
Some great news for those trying to clean up fallen trees, limbs and leaves in Northwest Louisiana.
For Caddo and Bossier parishes most of Webster Parish, the burn ban issued by the State of Louisiana has been lifted.  The new orders issued by the state read:
Following consultation among the Louisiana Department of Agriculture and Forestry (LDAF), the Louisiana State Fire Marshal's Office (SFM), the Governor's Office of Homeland Security (GOHSEP), and the National Weather Service (NWS), the Louisiana Department of Agriculture and Forestry has modified the burn ban order to rescind the prohibition on agricultural burning, EXCEPT for standing sugarcane, effective as of 5:00 p.m., September 27.
Additionally, the new order contained the following modifications:
Provides for individual parishes to opt out of the statewide burn ban.
Provides for fire chiefs to resume granting burn permissions.
Provides for certain live fire training to resume with written permission from the SFM.
With that ruling come from the Louisiana Department of Agriculture and Forestry, several parishes in Northwest Louisiana have subsequently lifted local burn bans.
Caddo Parish Lifts Burn Ban
On Friday, September 29, a report from ktalnews.com stated:
The Caddo Parish Fire Chief's Association met on Friday, September 29, 2023, to discuss the current burn ban.

The association agreed and decided that effective today at 5:00 p.m., the burn ban will be lifted in Caddo Parish.
Bossier Parish Lifts Burn Ban
We got official notification regarding this from a social media post from Bossier Parish Fire District #1
Webster Parish Lifts Burn Ban WITH EXCEPTIONS
According to the Webster Parish Police Jury, Webster Parish has lifted the burn ban for the entire parish EXCEPT the Lake Bistineau lake bed and perimeter.
If you live on Lake Bistineau and need to burn, PLEASE use extreme caution to contain your fire and notify your local fire department of large or uncontained burn needs.
Absolutely NO BURNING is permitted in the lake bed. Violators will be reported to law enforcement.
10 Most Dangerous Cities In Louisiana
According to statistics from the FBI, these are the Top 10 Most Dangerous Cities in all of Louisiana in regards to violent crime and property crime.
Gallery Credit: Gary McCoy
More From KISS Country 93.7