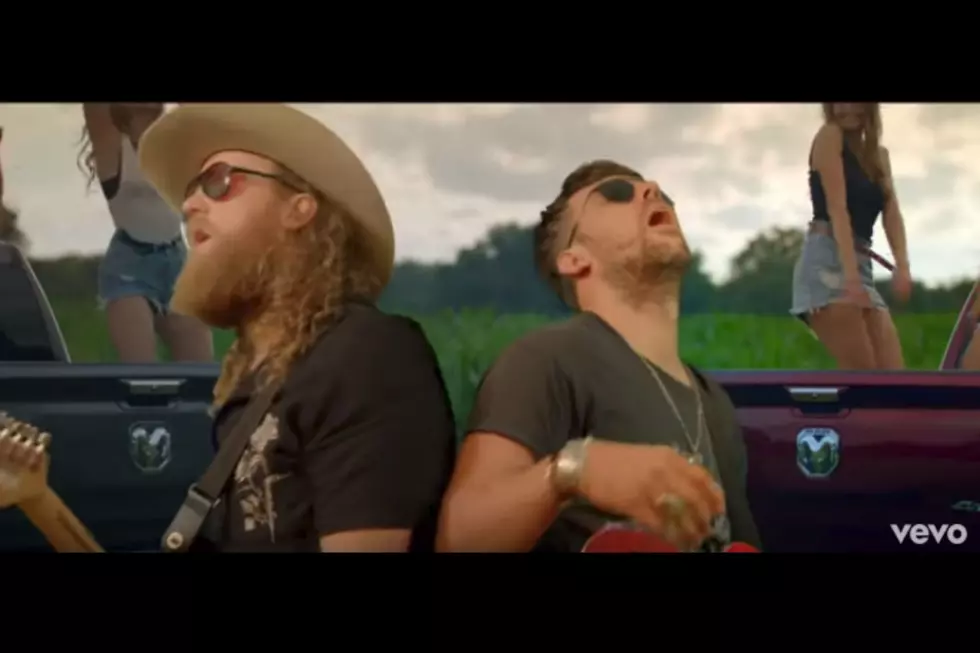 Brothers Osborne's New Music Video is Comedy Gold
Brothers Osborne VEVO YouTube
Brothers Osborne aren't ones to do a "normal" country music video. We all know that Brothers Osborne continue to march to the beat of their own drum, or should I say guitar? In the begining of the music video TJ and John Osborne sit down with Wes Edwards and Ryan Silver who have done music videos for them in the past.
Wes and Ryan present them with music video ideas which the brothers shoot down. TJ and John Osborne burst into laughter when they see a music video idea titled "Space Force".
The music video will have you laughing, you can see them poking fun at bro-country clichés, you know those music videos that have artists playing their guitars in fields, surrounded by Daisy Duke'd women on big rigged up trucks. Unfortunately for Brothers Osborne, they end up in the music video ideas that they shot down. All of this is done and they have no idea it's happening, kind of like a "Weekend at Bernie's" feel. It's my favorite music video so far, if it can make me bust up laughing, I'm going to love it!
More From KISS Country 93.7