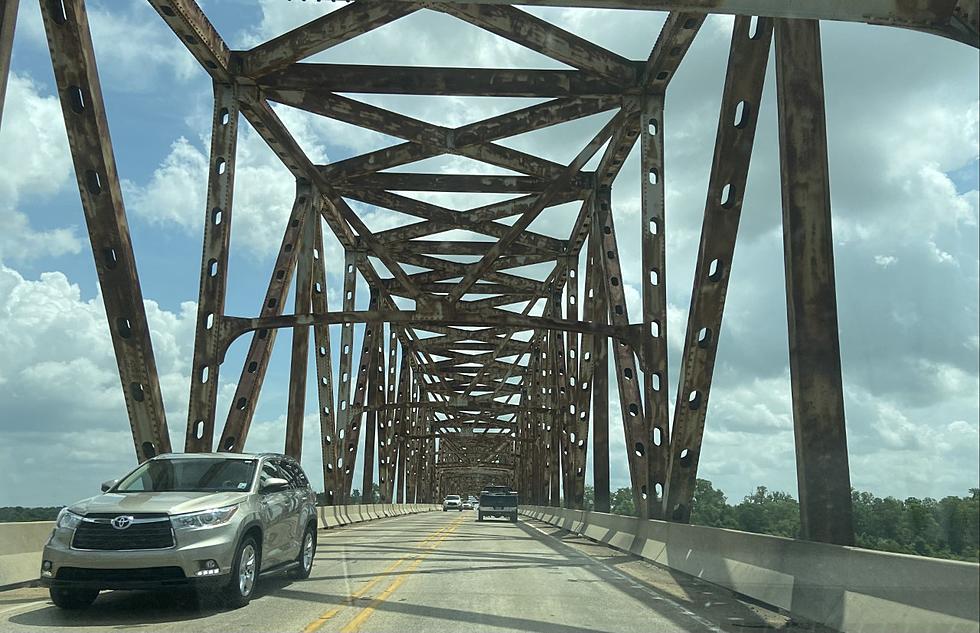 Bossier Will See Traffic Challenge With Jimmie Davis Bridge Closings
Erin McCarty
If you think Louisiana politics were confusing before, this one could set a new "confusion standard."
Just yesterday we read:
Much of the money earmarked for the new Jimmie Davis Bridge was pulled from the capitol outlay bill during the final hours of the legislative session. $140 million dollars for the new 4-laned bridge was scratched from the list of projects.
If That's True, Someone Forgot To Tell The DOTD
But apparently the Louisiana Department of Transportation and Development never got that memo, or it was just as State Representative Alan Seabaugh said, "this contract has already been awarded and signed. The bridge is going to be built. This is nothing but a weak attempt to embarrass Dodie Horton. Nothing more."
It would appear that the latter is closer to the truth as the DOTD is planning nightly closings of the Jimmie Davis/70th Street Bridge over the Red River in Caddo and Bossier Parishes.
You'll Need To Find An Alternate Route Around The Bridge Each Night Next Week
Beginning this coming Monday, June 19, the bridge closures are scheduled to take place from 9:00 pm to 5:00 am each night, and are necessary to allow for preliminary design work related to the Jimmie Davis Bridge replacement project.
The DOTD says these will be total bridge closings and all vehicles will need to detour but detour signage will be in place as necessary.
As with all DOTD projects, this will be performed WEATHER PERMITTING.
DOTD appreciates your patience and reminds you to please drive with caution through the construction site and be on the lookout for work crews and their equipment.
See the Must-Drive Roads in Every State
Gallery Credit: Sarah Jones
Movie Actors Who Used Body Doubles For Nude Scenes
Seeing is not always believing when it comes to movie sex scenes...
More From KISS Country 93.7