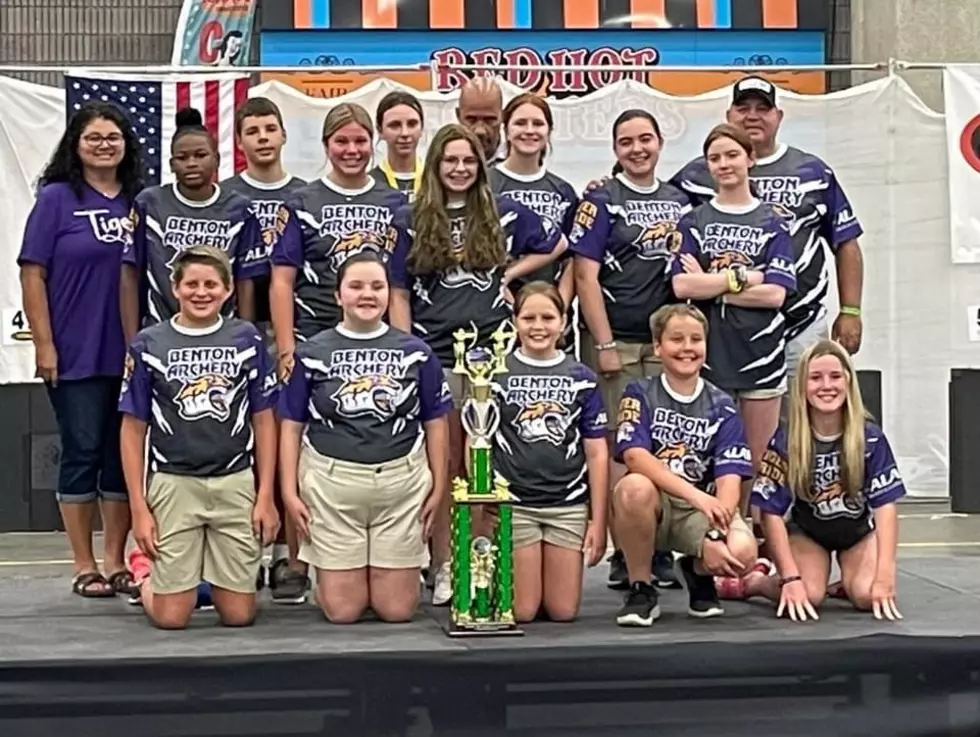 Benton Middle School Wins World Championship
BPSB
Congratulations to the Benton Middle School Archery Team for their recent win in the National Archery in Schools Program, know as NASP.  The Benton Middle School Tigers entered the program as the 3D National Champions, but left the contest in Louisville Kentucky as the 2022 NASP 3D World Champions, competing against 122 other middle school teams.
Standout performances were turned in by Charli Long, who shot a 292,  good enough to place 4th in the world, and placing her as top 3D middle school female. And Savannah O' Donohue, also shooting a 292, placing her 3rd for the top bullseye middle school female.
Long and O'Donohue then continued their winning ways in a scholarship shoot-off, with Long placing 1st, picking up not only the trophy, but a $5000 scholarship. O'Donohue ended up finishing 5th, earning her a $1000 scholarship.
Benton Middle School head archery coach, Terrie Streetman, who was assisted by volunteer coaches Autry Lowry, and Scott O'Donohue said about this years' team:
We are so proud of their accomplishments this season!
Streetman says there's no secret to their success, it just takes a lot of practice. Benton Middle School has a rich history of winning archery competitions, with the school having won several National & World Championships.
Players Born In The Shreveport Area Picked In The NFL Draft
These players were born in the Shreveport area, but did not necessarily play high school or college football in the area. This also doesn't include players born in another area, who moved to Shreveport later in life (Dak Prescott, Trent Taylor)
Girls Weekend in Jefferson Texas
Here are some of the spots you might want to visit in Jefferson, Texas.
More From KISS Country 93.7