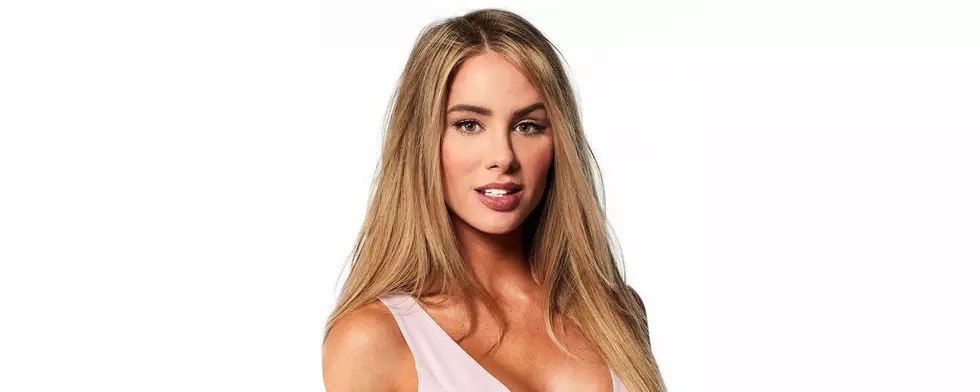 A Louisiana Woman is Looking for Love on the New Season of 'The Bachelor'
ABC/Randy Holmes
The new season of ABC's The Bachelor kicks off Monday, January 6, 2020, and we'll be seeing a woman from right here in Louisiana compete for love!
Former Bachelorette star Peter Weber is looking for a second chance at romance on the franchise. Peter, a pilot for Delta Airlines, was the 2nd runner up during Hannah B's season and now he has 30 more women to court.
While the majority of the women hail from places like Chicago, New York City and from all over Texas, one is from the great state of Louisiana... Alexandria, LA to be precise.
27-year-old Victoria P. is joining The Bachelor for Season 24. The cast of the new season was announced yesterday, Monday, December 16, 2019, and I was tickled to see a girl from right down I-49 on the list.
Victoria P, not to be confused with Victoria F, is a nurse. Here's how The Bachelor website describes her:
While Victoria grew up in a small town, there was nothing simple about her upbringing. Victoria lost her father at a young age and both her mother and sister struggled with drug addiction. Victoria grew up fast and, as of three years ago, her mother and sister are now both sober and have a stronger family bond than ever before. Victoria is on The Bachelor because she has never given herself a fair shot at finding love. She has been in one serious relationship that lasted for two years, but his infidelity led to them breaking up after she stumbled upon a video on her ex's phone which proved he had been cheating on her. Victoria is a natural care giver but is ready to find someone who can care for her as much as she will for him. This former Miss Louisiana pageant girl has been forced to grow up fast and learn the importance of finding a supportive life partner. She wants someone who will be a wonderful father to their kids and will be the rock she never had. She gives the best hugs and is excited to wrap her arms around Peter as soon as she meets him!

- If Victoria could travel anywhere in the world, she would go to Italy.
- Victoria's biggest fears are murky waters she can't see her feet in, and chicken served on the bone.
- Nothing upsets Victoria more than finding raisins in her cookies.
I don't know about you, but having a Louisiana girl in the mix has me wanting to rejoin my Bachelor Fantasy League! Check out the Bachelor preview for Season 24!
Check it out! Our girl is the first one shown!
More From KISS Country 93.7