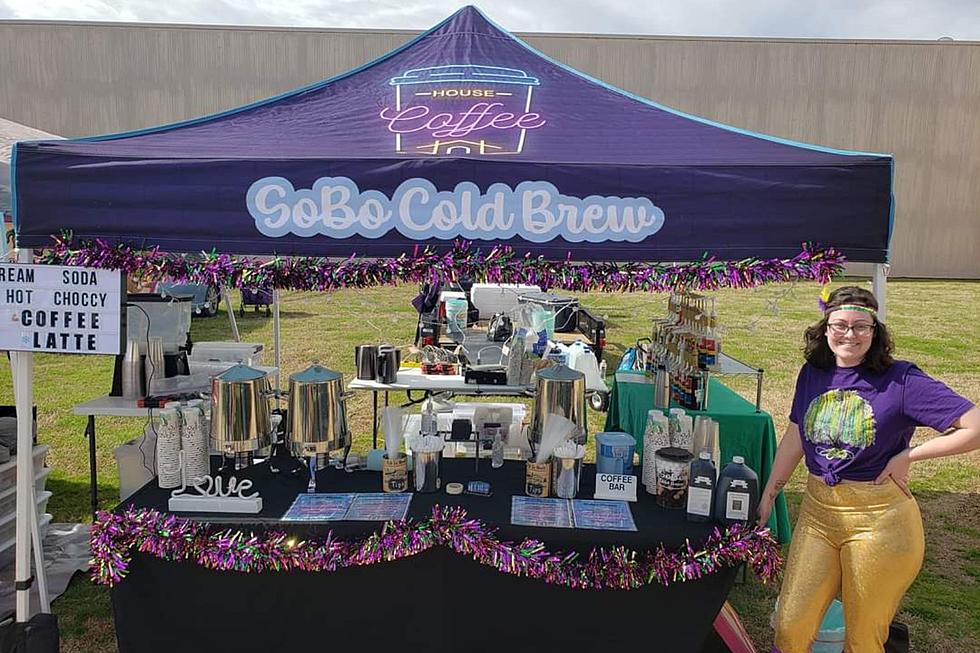 A Farmer's Market Fave Opens Brick and Mortar Spot in Bossier
SoBo Cold Brew VIA Facebook
This Cute Coffee Pop Up Has Quickly Become a Shreveport-Bossier Favorite.
Who doesn't love a cold brew coffee on a hot summer day? SoBo Cold Brew became one of my favorite tents to look for at festivals and farmer's markets. A cold brew always hits the spot.
SoBo Cold Brew Says They Have High-Quality Cold Brew.
"We brew high-quality cold brew, steeped for 24 hours for maximum smoothness and caffeine." Now you don't have to look out for SoBo Cold Brew at Farmer's Markets and festivals. They have opened up a shop where the Great American Cookie used to be inside the Pierre Bossier Mall. They are open from 11:00 am to 7:00 pm Monday through Thursday, 11:00 am to 8:00 pm on Friday and Saturday and 12:00 pm to 8:00 pm on Sunday.
Check out what SoBo Said on Their Facebook Page:
"Hi! My name is Leslie and I am the owner of SoBo Cold Brew and this is my husband, Taylor. I'm sure you have seen us around town at farmer's markets and festivals for the past year. We have had a blast serving yall delicious cold brew and other specialty drinks! This year we have expanded into the Pierre Bossier Mall! We plan to continue at the farmer's markets and festivals so that we can continue to come to you with our delicious drinks! Swing by, grab some drinks and say hi!"
10 Best Places to Eat in Shreveport During Geek'd Con
Diners, Drive-Ins and Dives Guy Needs to Try in Shreveport-Bossier
Here are the restaurants that Guy Fieri needs to visit in Shreveport-Bossier for his "Diners, Drive-Ins and Dives"
The 8 Most Interesting Aircraft to Fly Out of Barksdale AFB
More From KISS Country 93.7