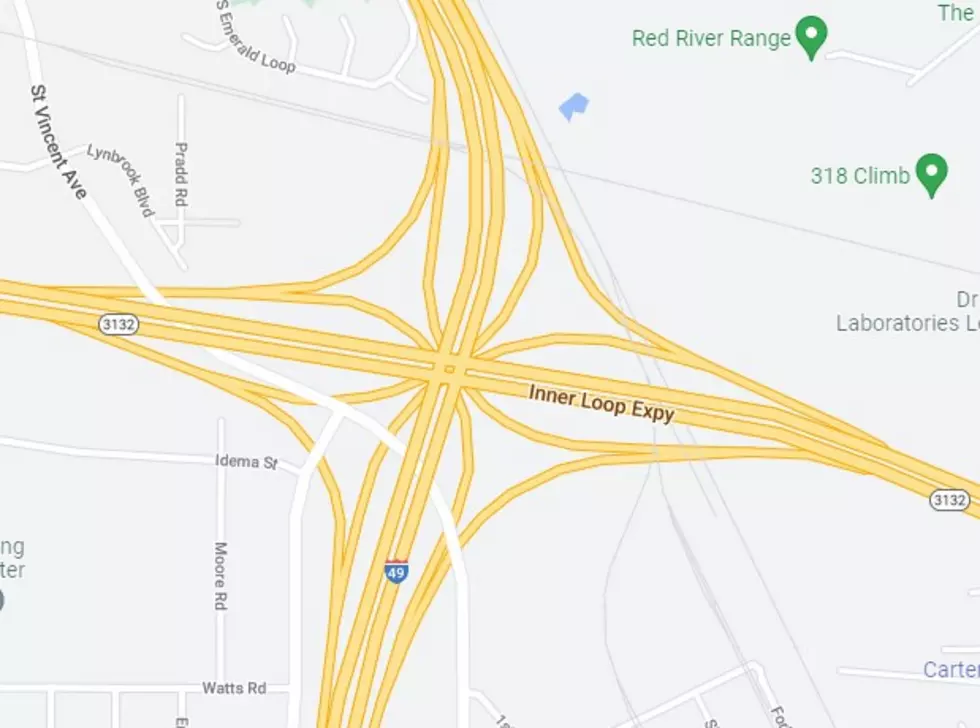 2 Major Shreveport Interstate Exit Ramps To Be Closed Tomorrow
Google Maps
The eternally pessimistic could legitimately argue that "the road construction work in Shreveport and Bossier" is causing even more headaches this week.
On the flip side, the optimistic could argue equally as well that at least some of the most problematic areas around are being addressed, which is much better than just leaving those areas to their own devices.
With that in mind, Shreveport travelers will need to be prepared for some detours tomorrow, April 26, as contractors will be performing some pavement patching operations causing the closure of two heavily traveled interstate exit ramps.
According to the Louisiana Department of Transportation and Development, tomorrow from 9:00 am to 4:00 pm, weather permitting, both the I-49 Northbound and I-49 Southbound exit ramps to LA 3132 (Inner Loop) will be closed.
Additionally, the outside Lanes of LA 3132 Westbound, from West of the North and South I-49 exits to Linwood Ave, will be closed.
However, this will not completely close LA 3132 in the area as the inside lane of LA 3132 Westbound will remain open.
The Louisiana DOTD suggests the following alternate route during the time of the closure: Motorists can detour via LA 3132 Eastbound to the Ellerbe Rd/Line Ave Exit and then to LA 3132 Westbound.
Unbelievable Photos Of How Much Shreveport/Bossier Has Changed Since 2007
The scenery of Shreveport and Bossier City has changed incredibly since 2007 and these pictures show some of the biggest changes.
Shreveport/Bossier's Top 10 Most Dangerous Intersections
More From KISS Country 93.7