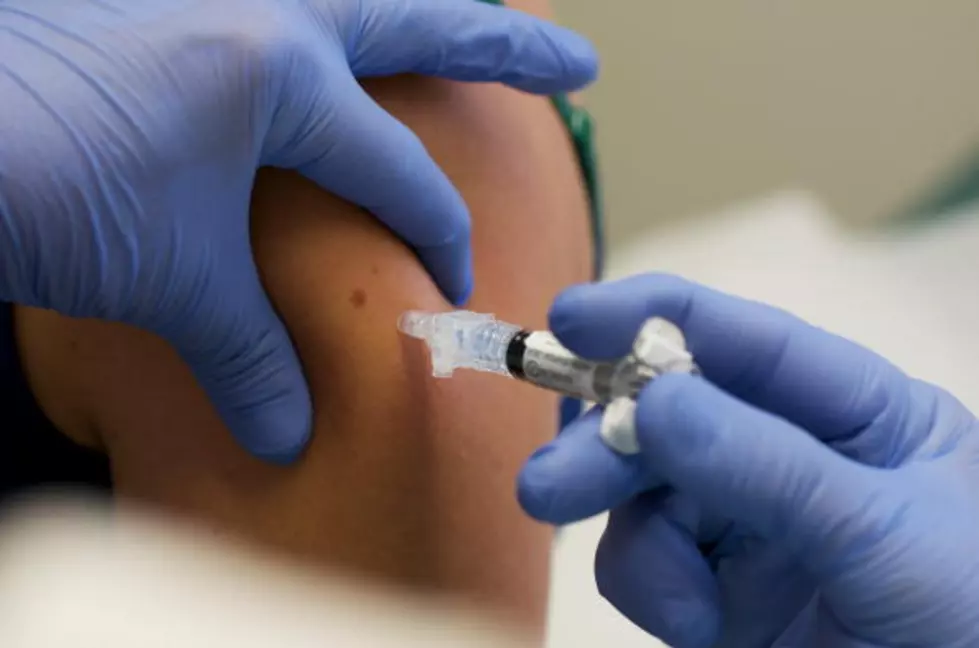 Where Can You Get Covid Vaccine in Shreveport Area This Week?
David Greedy/Getty Images
Several vaccine operations are back up and running in our region this week. But remember, the drive-through clinic at the State Fairgrounds is no longer open.
But there will be a drive-through operation at the old Chevyland on Linwood. That vaccine operation is open Monday-Friday 10am-6pm
More than 1.1 million Louisiana residents have gotten the full vaccine.
The J&J vaccine will be back available. Dr. John Vanchiere of LSU Health tells KEEL News it will be rolled out later today.
Dr. Joseph Kanter, Louisiana's State Health Officer says  "We have the upmost confidence in the safety and monitoring process and commitment to transparency."
Vaccine Sites in Bienville Parish
Bienville Medical Center 1175 Pine Street, Suite 200 Arcadia
Bienville Parish Health Unit 1285 Pine Street Arcadia
New Arcadia Pharmacy 1982 N Railroad Avenue Arcadia
Vaccine Sites in Bossier Parish
Airline Drugs 4160 Airline Drive
Bossier Parish Health Unit 3022 Old Minden Road
CVS Pharmacy #5323 3001 E Texas Street Bossier City
Kroger Pharmacy #534 1050 George Dement Boulevard
Bossier Walmart Pharmacy #3752 - 5700 Shed Road
Walmart Pharmacy #376 -2536 Airline Drive
Walmart Pharmacy #5204 - 4000 Barksdale Boulevard
Minden Medical Clinic of Haughton 170 Healthcare Plaza Drive
Kelly Pharmacy 302 E Palmetto Avenue Plain Dealing
Sam's Club Pharmacy #4109 - 2861 Beene Boulevard
Brookshires Grocery Arena Wednesday-Friday 9am-3:30pm
Vaccine Sites in Caddo Parish
Christus Highland Medical Center 1453 E Bert Kouns Loop
CVS Pharmacy #5325 1540 N Market Street
Walmart Pharmacy #3868 - 1125 Shreveport Barksdale Highway
Willis Knighton North Main 2600 Greenwood Road
Albertsons/Savon #0218 105 E Southfield Road
Caddo Parish Health Unit 1035 Creswell Avenue
Caddo CASSE Community Health - 1560 Irving Place
CVS Pharmacy #5326 2755 Hollywood Avenue
CVS Pharmacy #5329 3300 Youree Drive
CVS Pharmacy #5331 7004 Youree Drive
CVS Pharmacy #5360 6935 Pines Road
Drug Emporium #210 5819 E Kings Highway
Healing Grace Internal Medicine Pediatrics 6821 Pines Road
Kroger Pharmacy #427 9155 Mansfield Road
Kroger Pharmacy #533 9484 Ellerbe Road
Kroger Pharmacy #539 6652 Youree Drive
LSUHSC-S North Campus Extension 2627 Linwood Avenue
Medic Pharmacy #11 1849 Line Avenue
Sam's Club Pharmacy #8273 - 7400 Youree Drive
Walmart Pharmacy #278 - 1645 E Bert Kouns
Walmart Pharmacy #3746 - 412 Bert Kouns
Walmart Pharmacy #448 - 6235 Westport Avenue
Walmart Pharmacy #450 - 9550 Mansfield Road
Walmart Pharmacy #6932 - 4701 Northport Boulevard
Walmart Pharmacy #116 - 929 S Pine Street 
Vaccine Sites in DeSoto Parish
CASSE Community Health - Mansfield 907 Polk Street Mansfield
DeSoto Parish Health Unit 113 Jefferson Street Mansfield
Mansfield Drug Co. 132 Jefferson Street Mansfield
Walmart Pharmacy #323 - 7292 Highway 509 Mansfield
CASSE Community Health - 149 Stonecreek Drive Stonewall
Vaccine Sites in Webster Parish
Minden Family Care Center 208 Morris Drive Minden
Minden Medical Center 1 Medical Plaza Minden
Walmart Pharmacy #87 - 1379 Homer Road Minden
Webster Parish Health Unit - 1200 Homer Road Minden
Springhill Medical Center 2001 Doctors Drive Springhill
The Corner Drug Store 27 Reynolds Street Springhill
Walmart Pharmacy #1169 - 1920 S Arkansas Street Springhill
You can also call the COVID Vaccine Hotline to get information about where you can get a vaccine. That number is 1 855-453-0774.
Louisiana's Biggest Political Scandals
More From KISS Country 93.7