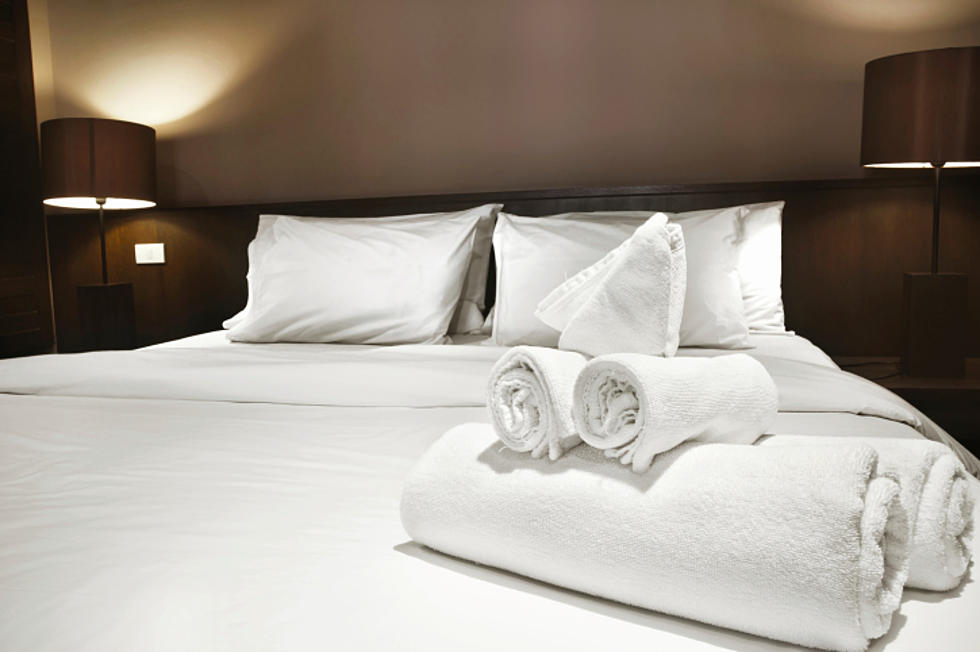 What's the Correct Way to Fold Towels?
winnond, ThinkStock Images
I'll admit to being particular about this topic. There's only one correct way to fold a towel to my way of thinking. Do you agree Shreveport-Bossier?
Even though I love the towel animals that some cruise lines leave for you each day, storing them like that isn't efficient. I want my towels folded how they fit best in the cabinet. Is it wrong to want a little bit of organization in your life? Bath towels go with bath towels, while face towels and wash rags go with their brethren. Is that too much to ask?
Apparently, I'm not the only one who thinks about tough issues like this! I asked my friends on social media what they thought about how to fold towels and Shreveport-Bossier seems to be pretty confident in their beliefs. So how do you fold a towel? I'll go on record and say it's option #2 for me. Here are some of my favorite responses:
Brandon Michael
2 unless you're a psycho
Tony Rice
I always do 1 but 2 is the correct way
Stephanie Coldwell West
Well, I was taught #2 and did it growing up. But then the quick way for me was #1 and when I worked retail that sold towels they did it this way too.
Racheal Hawkins-Cox
I was always taught 1 but my hubby swears it's 2. I say it's what fits in your cabinet
Peter Ziello
This girl I once dated insisted that number 2 is the only way to fold a towel. In fact, all three are acceptable!!!
Laura D Cramer
2 and anyone that says 1 is a monster!
Julie Wrzesinski
When you have a basket full in the bathroom #3. Closet space is at a premium in my old house.
Brad Gawlik
My wife educated and informed me that #2 is the only way. No Kendra didn't make me post this. 🙄
I tend to agree with Brandon and Laura. What do you think? Drop a comment below and make sure to give me a follow!
Read More: Why Does It Only Hail in Summer? And Other Weird Weather Facts
Read More: The 12 Best Reasons To Live In Bossier Parish
Read More: Hilarious Street Names in Louisiana
More From KISS Country 93.7