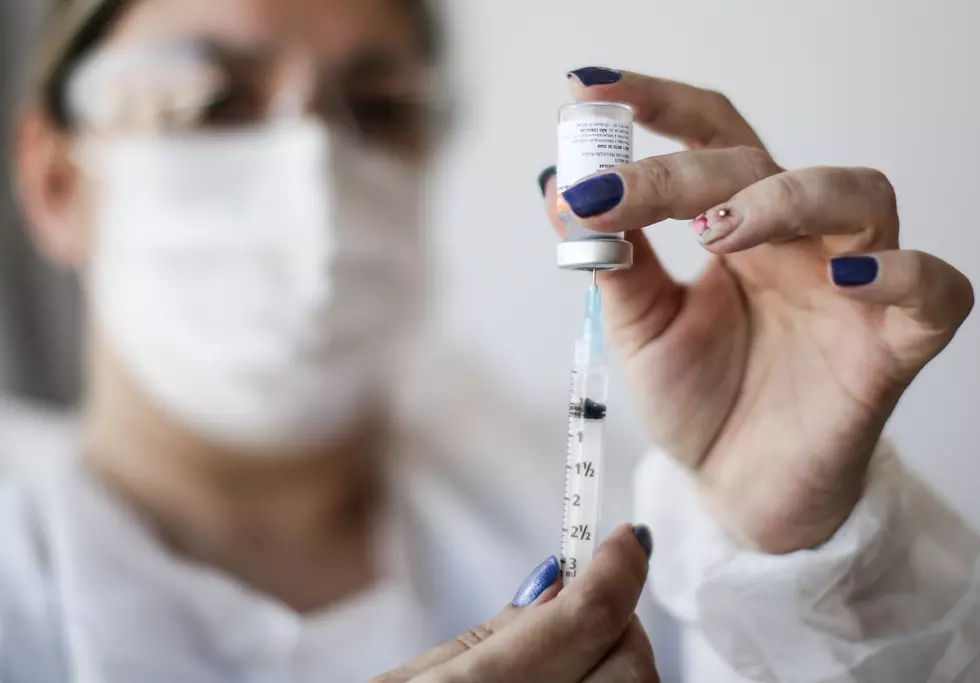 What Would it Take to Get You to Take the COVID Vaccine?
Alexandre Schneider, Getty Images
My radio partner, Erin Bristol, is an amazing woman. In her spare time, when she's not helping her mother with all the animals on their farm, she gives of her time as a counselor using equine therapy. Yeah, that's the type of woman she is. When most of us would rather spend a little "me time", she uses those precious hours to help others.
Because of the close proximity she works with some of these patients, who, in lots of cases, are high COVID risk patients, it was necessary for her to receive both doses of the COVID vaccine. She didn't bat an eye! The first time she became eligible, she was there.
However, on the other end of the scale, you'll find me. I'm the 'fraidy cat who still believes there hasn't been enough research done to prove that the COVID vaccine is 100% free of side effects. There I said it. I'm scared and I haven't found the courage to get it done. But, as one of our listeners told us this morning, "If you got your vaccine and it really does work, why would you care if I got mine?"
Long story short, the government has made the COVID vaccination essentially Priority Number One!
In California, citizens 12 years and older have a chance to win $50,000 if they complete their vaccination.
In Colorado, a five-week sweepstakes will award five people $1 million each for getting a vaccine.
In Illinois, Six Flags Great America is offering 50,000 free tickets, valued at $4 million to newly vaccinated residents.
Course, here in Louisiana, we dance to a different drummer. We're offering free shots of alcohol for getting the vaccine. Yep, that's how we roll!
In an effort to see just why other people like me are hesitant to get the vaccine, we considered that maybe the incentive just wasn't great enough, so we posed the question, "Just what would it take for you to get the vaccine?"
The responses were varied, but many had the same line of rationale. Why is this so important to the government?  And, how do they really know the vaccine is safe? It's still in clinical trials.
One caller said that if the vaccine was so important that the government would incentivize it, why wouldn't they do the same thing with insulin or chemotherapy drugs?
One caller said "There's NOTHING that would make me take it."
One caller stated that he'd take the vaccine "the minute Trump is back in office."
Another caller told us that she'd get the vaccine if the government would pay off her student loans.
However, I guess my favorite response was one guy who said that it would take two things to get him to take the vaccine. "Handcuffs and a gun."
I guess there are those they might never take it and I believe it's their right.
Read More: 10 Commandments of Southern Cooking
Fun Jobs That Actually Pay Pretty Well
More From KISS Country 93.7