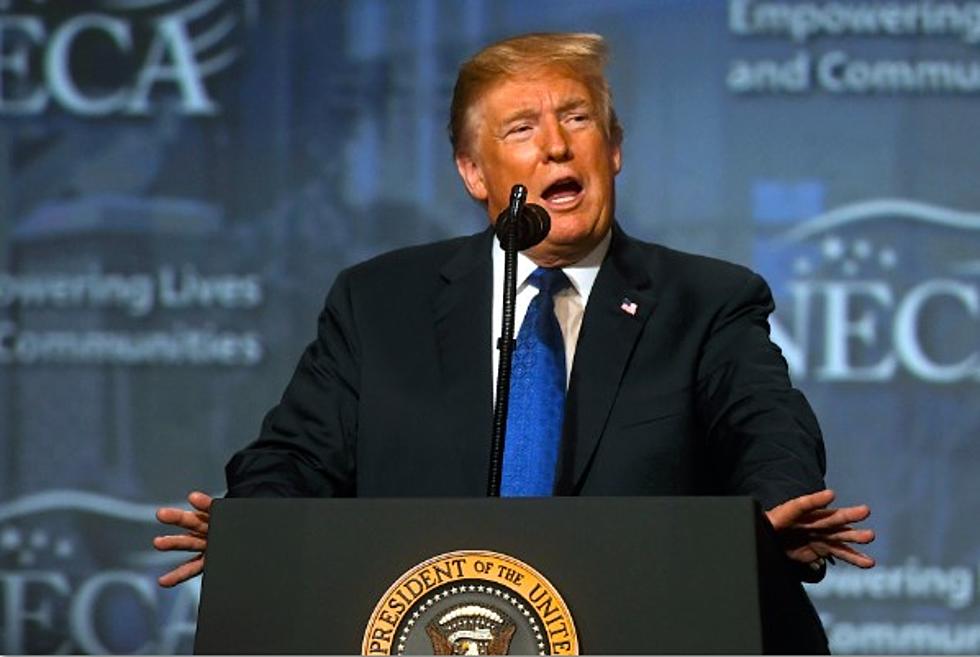 Former President Trump Hosting Texas Rally
getty images
Former President Donald Trump is rallying his supporters across the nation and will be holding an event in Texas this weekend.
A release from the Trump Campaign says
The radical left Democrats may be targeting President Trump and our movement in yet another phony witch hunt, res assured, our 2024 presidential campaign will carry on just the same.

 
President Trump will be in Waco, Texas on Saturday March 25 at 5pm. This will be his first rally of the campaign and he is urging supporters to show up in force.
The President is sending out a video invite to his supporters across the region to encourage them to show up.
It's called "Make America Great Again Rally" and it is being held at the Waco Regional Airport.The doors open at noon and the former President is expected to take the stage at 5pm.
Click here to get tickets. They are free, but you can only register for one ticket for each mobile number. The tickets are subject to first come first served.
There are no reserved seats for this event.
Several Republicans are also eyeing a run for the White House to challenge incumbent President Joe Biden who continues to say he's running.
Who Are the Other Republican Possibilities?
Vivek Ramaswamy is a venture capitalist and he's already announced he's running.
Former Vice President Mike Pence is considered a leading contender.
Florida Governor Ron DeSantis is said to be seriously considering a run.
Former U.N. Ambassador Nikki Haley has also announced she's in the race.
There are several others considering the race and we should get more announcements later this year.
Hottest Neighborhoods in Shreveport Bossier
What subdivisions are the hottest selling in the local area?
Highest Gas Taxes By State in the U.S.
Here are the top 10 states for gas taxes.
More From KISS Country 93.7