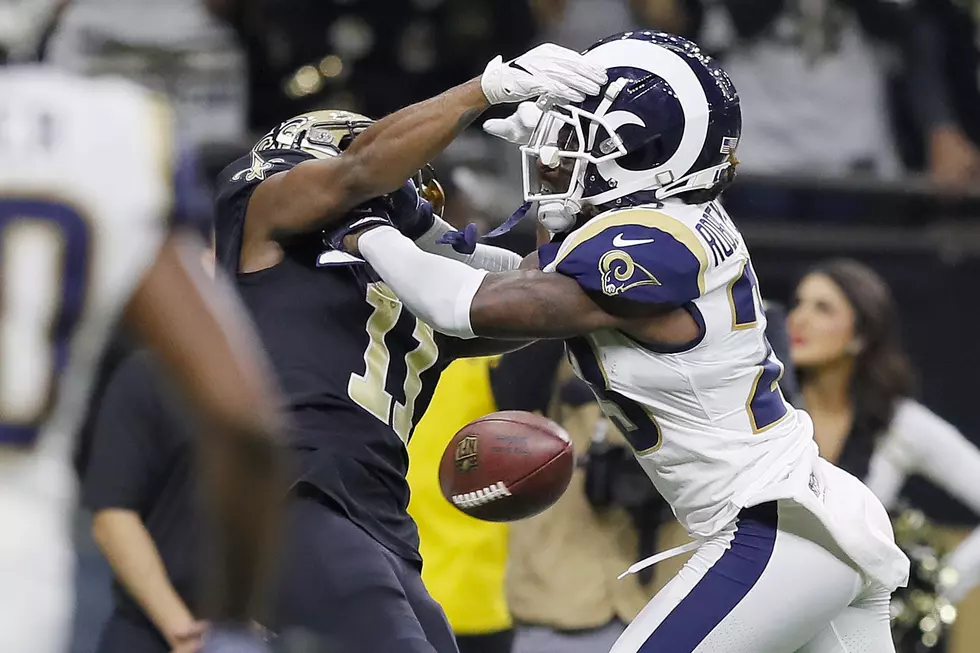 The NFL is Still Working on the Pass Interference Review Plan
Photo by Kevin C. Cox/Getty Images
Since the New Orleans Saints had a trip to the Super Bowl ripped away from them by NFL Officials last season, one of the biggest stories in the NFL has been the use of instant replay with pass interference calls.
The NFL announced today that it will be up to the replay official to initiate reviews of potential pass interference calls in the final two minutes of each half and overtime.
There was talk of shifting that responsibility to the coaches, but the coaches balked at that idea saying it could impact their timeout strategy.
At this point, the new change is actually the second time the rule was changed. Originally NFL owners made pass interference reviewable, in the same way that other plays can be reviewed. Both offensive and defensive pass interference can be reviewed if a coach throws his red review flag. But then in May, the rule was changed to say that coaches would be able to call for review within two minutes of the end of the half. Now this change basically takes away the first change, and returns to the original pass interference review rule.
More From KISS Country 93.7