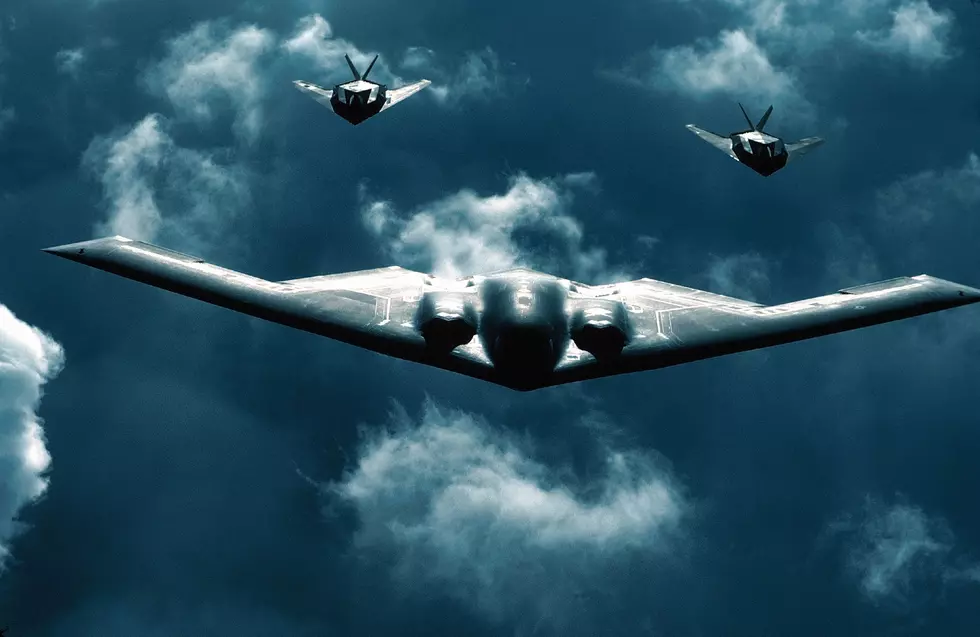 The 8 Coolest Military Planes to Ever Fly out of Barksdale AFB
Photo courtesy of U.S. Air Force / Getty Images
Enter your number to get our free mobile app
I am a plane nerd.  Growing up on base will do that to you.  Seeing multi-million dollar war machines punch holes in the sky during your formative years will do that to you.  That's why living in the shadow of Barksdale Air Force Base is a dream come true for me.
Surely, you know about the venerable B-52 Stratofortresses of the 2nd Bomb Wing (oldest in the Air Force) stationed at Barksdale AFB.  You might have even seen some of the fantastic aircraft that have visited and called the various landing strips and hangers there home.  If you were paying close attention, you will have noticed that some of the most unique, advanced, and downright expensive planes in the world have flown out of the world famous air base named after World War I aviator and test pilot Lieutenant Eugene Hoy Barksdale.
I'm sure I have missed some of the crown jewels of the sky that have populated the airspace above us, but these are the ones that I have seen with my own 2 eyes.
The 8 Most Interesting Aircraft to Fly Out of Barksdale AFB
More From KISS Country 93.7