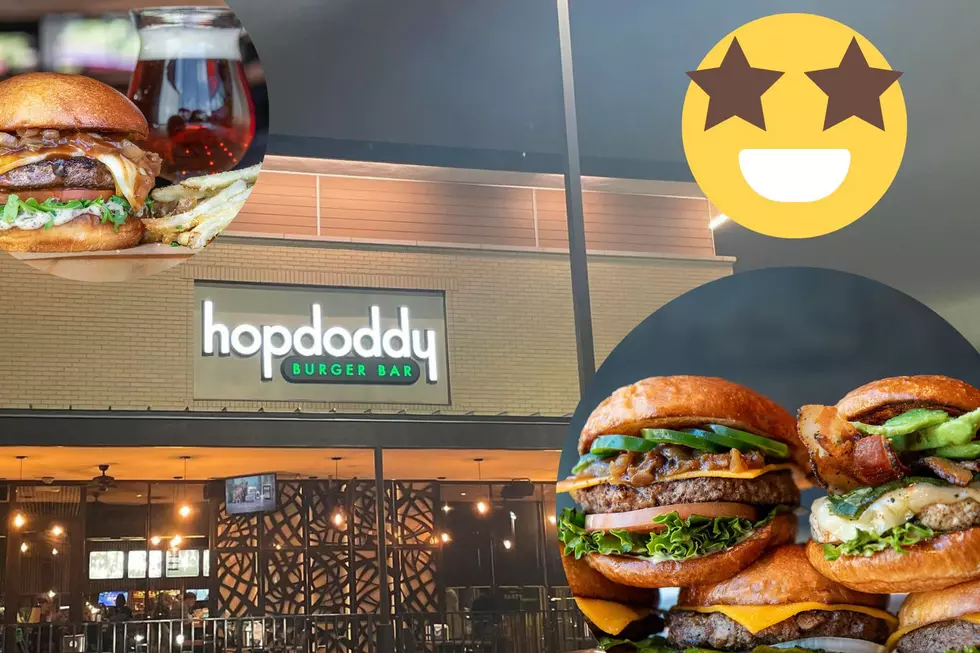 Shreveport's Grub Burger Shuts Down For Good
Krystal Montez, Hopdaddy via Facebook, Canva
Grub Burger a Local Burger Joint Has Closed Its Doors.
Grub Burger has been a popular Shreveport dining spot. Who doesn't love a boozy milkshake? Unfortunately, Grub Burger is gone. Some of us knew there was change coming for the burger spot, but we didn't now the change was coming so fast.
A Few Months Ago I Went to Grub Burger and a Manager Walked Up to Share Some Big News.
The manager was thrilled that Grub Burger was going away and a new spot would open up in its place. When I found out it was Hopdoddy I freaked out.
Grub Burger and Hopdoddy Have Different Menus.
Hopdoddy is all about keeping you on your toes. They have an Ahi Tuna burger and their salads are far from an average salad.
Hopdoddy is a Must Have When I Visit Austin, Texas.
My nieces and nephews went to UT Austin and one of my favorite places to grab a bite and catch up is at Hopdoddy. The burgers are delicious and there is literally a burger for anyone in your crew, yup, even the folks that are vegetarian. Up until now, there were no Hopdoddy's in Louisiana.
Many of us thought that Grub would continue to operate as they had in the past, but we were wrong, Hododdy had a trick up their sleeves. It looks like Hopdoddy will be transitioning all of their Grubs into Hopdoddys.
Some of the Best Snacks at Buc-ee's
13 Most Disrespectful Things You Can Say In Louisiana
More From KISS Country 93.7