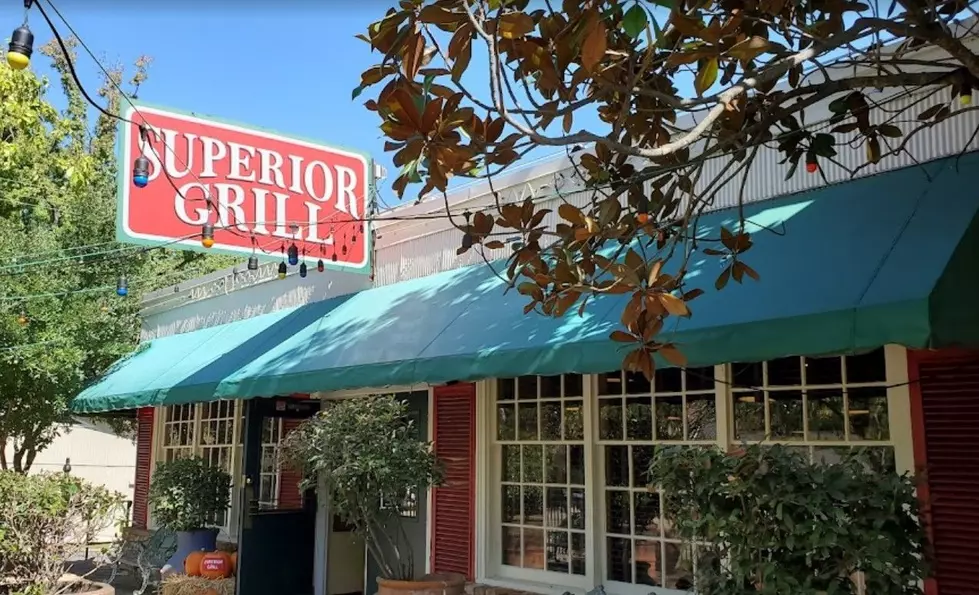 Shreveport, LA Favorite Celebrates 40 Years of Mexican Goodness
Google Street View
A local landmark and legendary Mexican restaurant in Shreveport, LA is celebrating its 40th anniversary the entire month of March!
What makes Superior Grill in Shreveport so special?
For four decades now, Superior Grill on Line Avenue has been the place to see and be seen in Shreveport. If you're single, it's definitely the place to mingle. In fact, many call it the perfect 'cougar' hunting ground.
With live music on the patio most nights and margaritas that are rumored to contain Everclear they're so stout, the atmosphere at Superior is perfect for parties. Since 1983, a visit to the restaurant for one of their margaritas has been a rite of passage for those coming of age. I'll never forget when my friends took me for my first Superior experience. Since then, I can't tell you how many birthdays and bachelorette parties I've experienced at Superior. In fact, the place is usually so packed, it's not unusual to see people standing around the edges of the patio scoping out a party ready to leave so that they can grab their table. I don't know about you, but I'm thinking that might have something to do with the fact that the food is excellent... So good that they're even famous for their off-menu items like their chicken and steak nuggets that come with this insane creamy spinach sauce on the side. Yum!!! My other favorites are their crawfish quesadillas and shrimp salad with avocados. Try it all, you won't be sorry!
Viva la Superior! Celebrate with them the entire month of March and follow them on social media for all of their anniversary specials.
All The Concerts Coming to Shreveport-Bossier Spring of 2023
Best Happy Hours in Shreveport-Bossier
Check Out the Top 10 Cheapest Places to Live in Louisiana
More From KISS Country 93.7