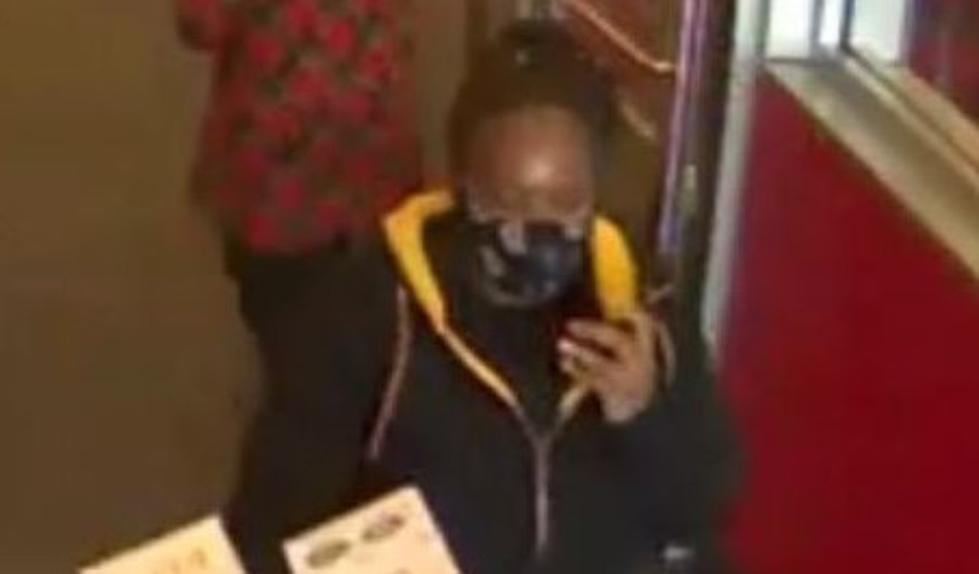 Shreveport Crime Stoppers Needs Help Finding TV Thief
CADDO CRIME STOPPERS
 Shreveport Crime Stoppers along with Shreveport Police need your help finding a woman who stole 2 flat-screen TVs.
On December 17, 2021, Shreveport Police patrol officers responded to Target located in the 7100 block of Youree Drive in regards to a theft of two televisions.
During a follow-up investigation, Shreveport Property Crimes Detectives were able to procure surveillance video and photos of the suspect as she left the store without paying for the merchandise. The suspect was last seen driving away in white colored SUV.
Police are asking anyone with information about this case to contact Shreveport Police at 318-673-7300,  Those wishing to remain anonymous are asked to call Caddo-Shreveport Crime Stoppers at 318-673-7373 or via their app, P3Tips.
Caddo Bookings for New Year's Eve-Day (2021-22)
The following is a list of inmates who were booked in to Caddo Correctional Center on New Year's Eve/Day 2021-22. Some were arrested that weekend and booked directly, and some were transfers from other jails or prisons. Those who are at CCC awaiting trial are innocent until proven guilty in a Court of Law. The following will contain the mugshots, names, and crimes the inmates were arrested for.
Here Are the Highest Paying Jobs at a Typical Amazon Plant
Shreveport's Amazon plant is expected to open this fall. What will be the highest paying jobs at the facility?
Top 10 Performing Airports for On-Time Arrivals in Louisiana and Texas
Several airports in the Arklatex are among the best performing in Louisiana and Texas.
More From KISS Country 93.7