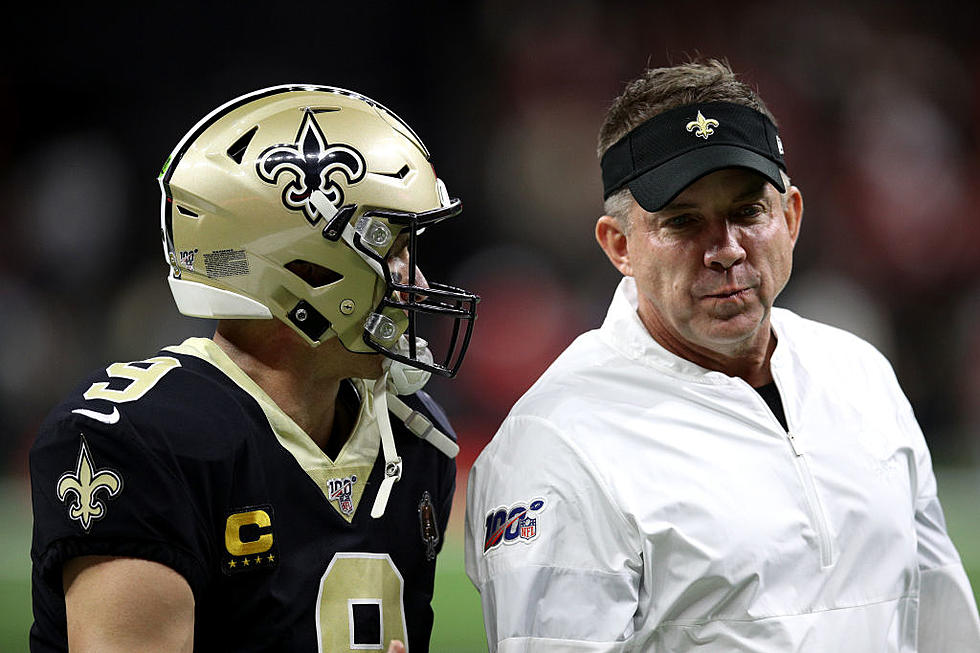 Should the Saints Temporarily Move to Shreveport?
Getty Images
Enter your number to get our free mobile app
There's been A LOT of drama involving New Orleans Mayor LaToya Cantrell and the city of New Orleans. In case you missed it, previously Cantrell announced that she would not allow fans at Saints games until New Orleans 'received her fair share' of federal CARES Act money from Governor John Bel Edwards - essentially holding the city hostage until receiving more money from the state.
Well, an update to that story, the Governor has announced Louisiana's Phase 3 plan which will allow fans at sporting events at 25% capacity. However, Cantrell has announced that she will keep the City of New Orleans in Phase 2 and will not allow fans at any sporting events.
In response to her announcement, many High School prep schools are looking to move outside the city of New Orleans to play their home games. That also leaves the Saints with a major decision. Do they stay in New Orleans and lose revenue from fans or do they relocate to another location for the time being and lose the home field advantage of sleeping in their own beds.
If you want a live crowd, Shreveport could be a viable option. During Katrina, they played at Independence Stadium for a pre-season game or two and had a pretty good turnout. You could get a decent crowd in a building that's already set up for national broadcasts and doesn't interfere with any other program (an issue they would run into trying to play at Tiger Stadium).
Plus, I can't speak for our Mayor, but with the economic impact on Shreveport being as grave as it has been, I think most businesses would welcome any out of town customers in with open arms. It could be a win-win for everyone involved - Mayor Cantrell gets her wish of no fun at all in New Orleans, the Saints get to play in front of fans (which worked out well for the Chiefs) and Shreveport gets something to help get the city back on its feet.
Of course, so far, the Saints have not addressed Mayor Cantrell's decision and they will be playing in front of an empty stadium Sunday when they take on the Tampa Bay Buccaneers. Depending on how that game goes, the Saints may want to consider moving to a venue where they can get some fans. And if they do, I have just the place for them.
Local Guys Currently Playing in the NFL
More From KISS Country 93.7