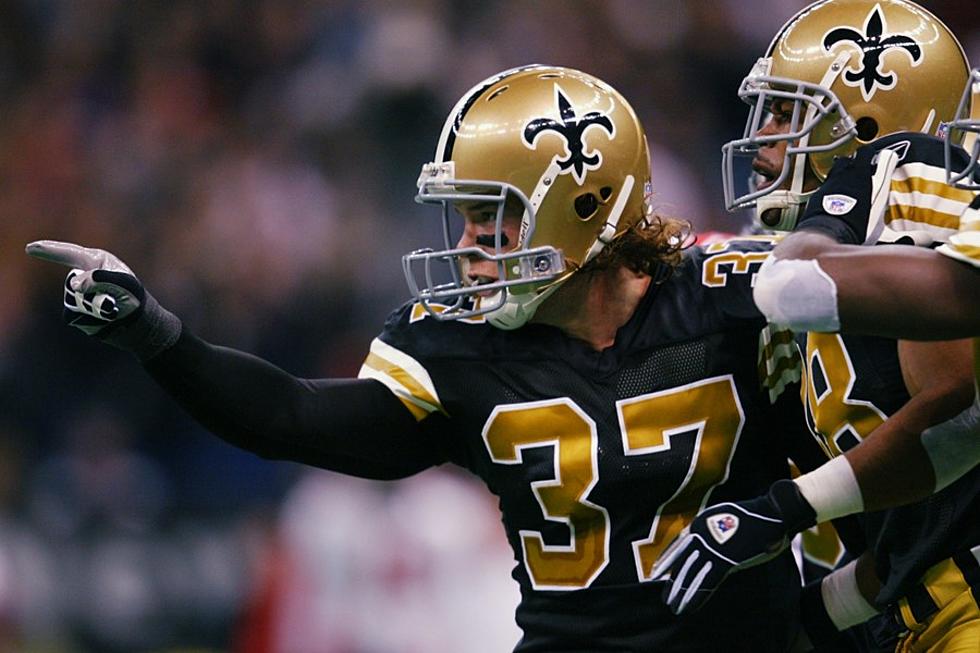 Saints Super Bowl, Katrina Hero Coming to Shreveport
getty images
Steve Gleason, who starred for the New Orleans Saints in 2010 Super Bowl, will be speaking at Louisiana State University in Shreveport on March 31.
Gleason, who retired from the NFL after the 2006 season, was diagnosed with Amyotrophic Lateral Sclerosis in 2011 and describes himself as "an ALS thriver."
Gleason, known for his intense playing style, Steve Gleason retired from the NFL in 2008 and is best remembered for his now-legendary play in the Saints first home game following Hurricane Katrina. In that game against Atlanta, Gleason blocked a Falcons punt, which the team recovered for a touchdown.
His life was forever changed after a diagnosis of the terminal disease, ALS, five years after his retirement.. An inspiration to all, Gleason is showing the world that after this diagnosis, you can not only live, but thrive. Today he is a father, advocate, philanthropist, speaker, and an icon of hope through adversity.
"We are so happy and honored to have Steve Gleason joining us this month," said Angel Martin, Director of Student Activities and Recreational Sports at LSUS. "Steve has shown us the value of perseverance and character, not only during his playing career with the New Orleans Saints, but in his advocacy for improving the lives of those living with ALS. Steve is the embodiment of what he preaches and is an amazing example of living with purpose - something that I think will resonate with not only our students, but our community as well."
The event will be held in the LSUS's University Center Ballroom. Doors will open at 6pm for the pre-presentation dinner, followed by Gleason's appearance at 7.
Tickets are currently on sale. LSUS student tickets are $15. General admission is $40. VIP tickets are available for $70. Each ticket level includes dinner, Gleason's presentation, and a short question and answer session.
For tickets to this LSUS sponsored event, JUST CLICK HERE!
Current NFL Players from Shreveport Bossier Area
Top 5 Most Loyal Fanbases In The NFL In 2021
More From KISS Country 93.7