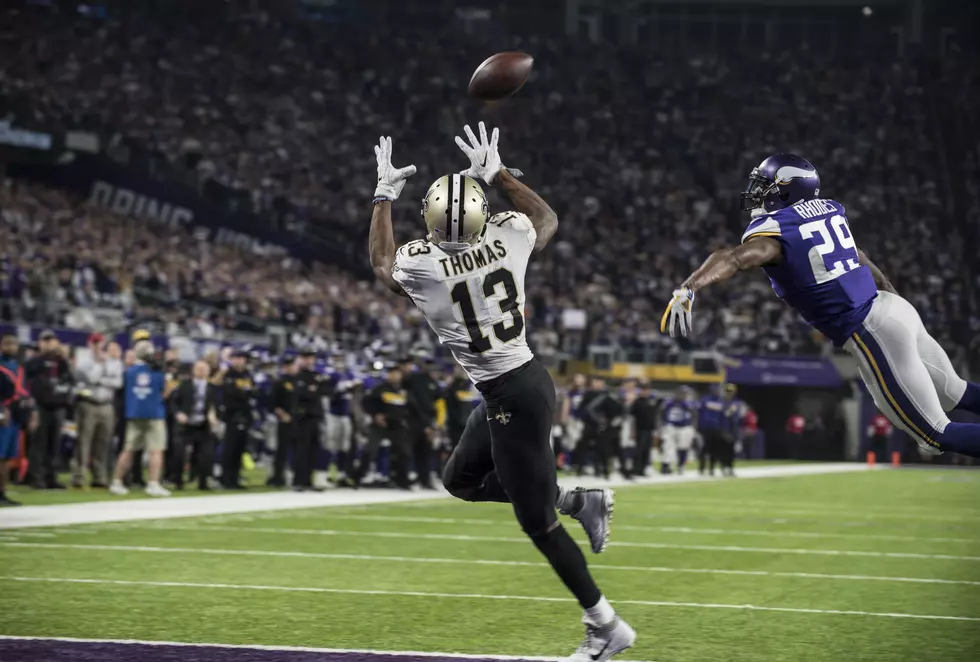 Saints Sign Michael Thomas To A $100 Million Extension
Photo by Stephen Maturen/Getty Images
The deal finally got done.
After a brief holdout at New Orleans Saints camp, wide receiver Michael Thomas has signed a new contract extension. Which is a pretty massive deal.
ESPN's Adam Schefter, and the rest of the NFL media, are all reporting that Thomas has  a monster $100 million extension, that includes a $61 million guarantee. It's a 5-year deal, which would work out to $20 million a year over the course of the deal, which is what Thomas was looking for, and the Saints said they were comfortable with.
The deal will put Thomas in New Orleans until at least the 2025 season.
Before the deal was set, Thomas was entering the final year of his rookie contract, which was set to pay him $1.14 million for this season.
The attention of the NFL media moves now to Dallas, where Cowboys running back Ezekiel Elliott is currently holding out. Elliott is in Mexico on vacation while the Cowboys are working in California. He's got two years left on his contract, but wants a new deal now.
More From KISS Country 93.7