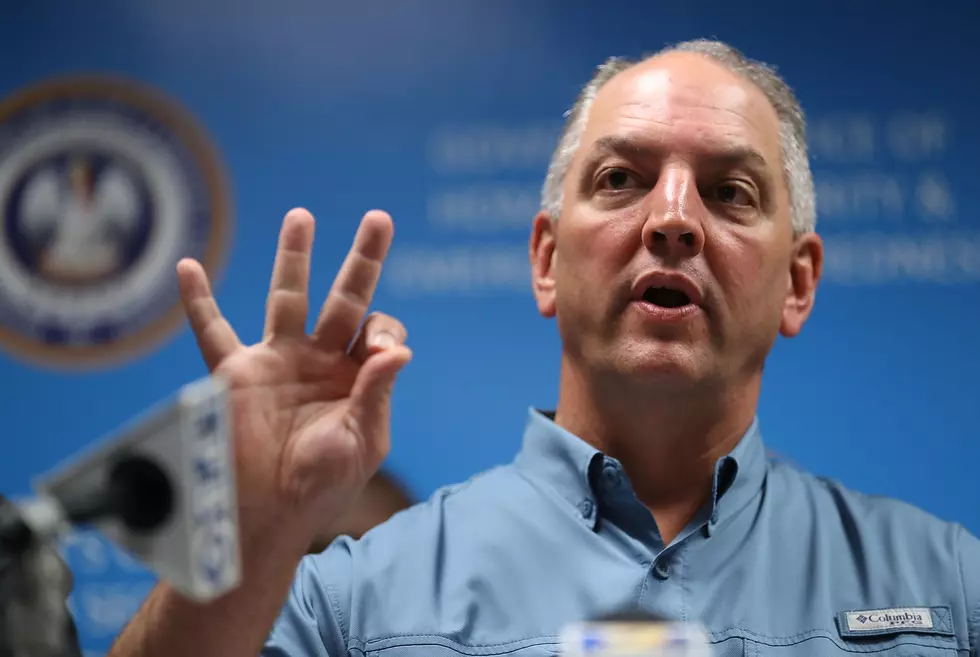 UPDATE: Locations in SBC Where You Can Sign Petition to Recall Governor
Photo by Joe Raedle/Getty Images
If you are one of the many people not happy with the job Louisiana Governor John Bel Edwards is doing, you will have a chance to sign a recall petition to try to get him out of office. The group organizing the recall effort is setting up locations across Shreveport Bossier to get voter signatures across the state.
Here are the places where you can sign the petition:
Friday from 3-7pm at the Texas Street Event Center (formerly Knights of Columbus building)
Friday from 5-9pm at Rascals Bar on Barksdale Boulevard
Saturday from 10-5 at the Texas Street Event Center (formerly Knights of Columbus building)
Saturday at 6 PM – 11 PM at the Sandbar in Shreveport
Saturday September 19 in Shreveport from 2-5pm at 4340 Youree Drive.
Sunday September 20 at Freds in Benton from 12 PM – 2 PM
Sunday September 20 at Cafe USA from 2 PM – 5 PM
Please bring your Driver's License or ID and Voter Registration details. If you don't have your voter registration card you can print it on the Secretary of State website.
Lee Joseph Vidrine and Michael Lyn Vidrine from Eunice, Louisiana started this campaign and they are working with dozens of folks across the state to circulate this petition via a grass roots campaign. They have to get 20%, or just over 600,000 signatures, to force a recall election. They have 6 months from the date of the August 31st filing to get the signatures.
Governor Edwards was recently asked about this effort and he responded:
There's a recall petition circulating? There are a lot of things that keep me up at night. That's not one of them.
Edwards is in his second term as governor. He was re-elected last year with 51% of the vote.
If the Vidrines are able to get the necessary signatures, the state would then have to hold an election for a new governor.
The recall effort stepped up into high gear across the state with signing events in several parishes. There was recently a signing event in Haughton where dozens of folks signed the petition.
See New Words Added to Dictionary.com in 2020
More From KISS Country 93.7