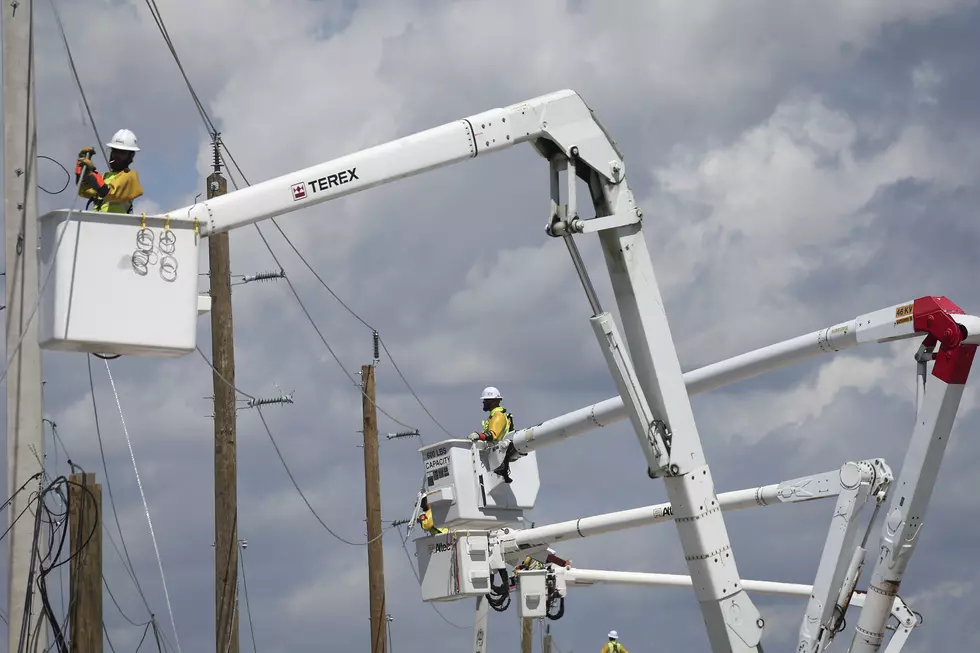 Thousands in Shreveport Area Without Power in Winter Storm
(Photo by Win McNamee/Getty Images)
Thousands of residents are left in the dark as a powerful winter storm roars through Shreveport Bossier.  Across the ArkLaTex, about 4,000 customers are without power this morning. In the Shreveport metro area, about  2,000 residents are in the dark as this deep freeze moves through.
Hard Freeze Warning in Effect
The National Weather Service does remind you that a hard freeze warning is in effect across Shreveport and Bossier until noon on Saturday. This will include sub-freezing temperatures as low as 0 to 10 degrees for much of Friday. A wind advisory is also in effect and we could see wind gusts up to 35 mph adding to this chill.
This advisory includes north central and northwest Louisiana, south central and southwest Arkansas along with northeast Texas and southeast Oklahoma.
The latest outage map from Swepco shows about 2,000 homes in the metro area are without power this morning. Most of these outages can be linked to tree limbs down on powerlines as a result of high winds overnight.
Some of the hardest hit neighborhoods include Highland, Broadmoor and South Highlands. All of these areas have large old trees and that could be contributing to the problem.
Crews will be busy working to restore power, but this bitter cold might cause some delays in getting the repairs made.
You are also reminded to let the water faucets drip at your home while the temps stay well below freezing. This will help keep water flowing through the pipes in attempt to keep them from freezing and bursting.
Ten Things Louisiana People Hate Most About Winter
People in Louisiana live here for a lot of reasons, but one of the biggest is that they really don't like to be cold. And this is proof positive. It's the ten things Louisiana people say they hate the absolute most about winter.
A Look Back at the Winter Storm of 2021
Shreveport and the entire region got a blast of snow and ice that brought the community to a screeching halt a year ago.
More From KISS Country 93.7