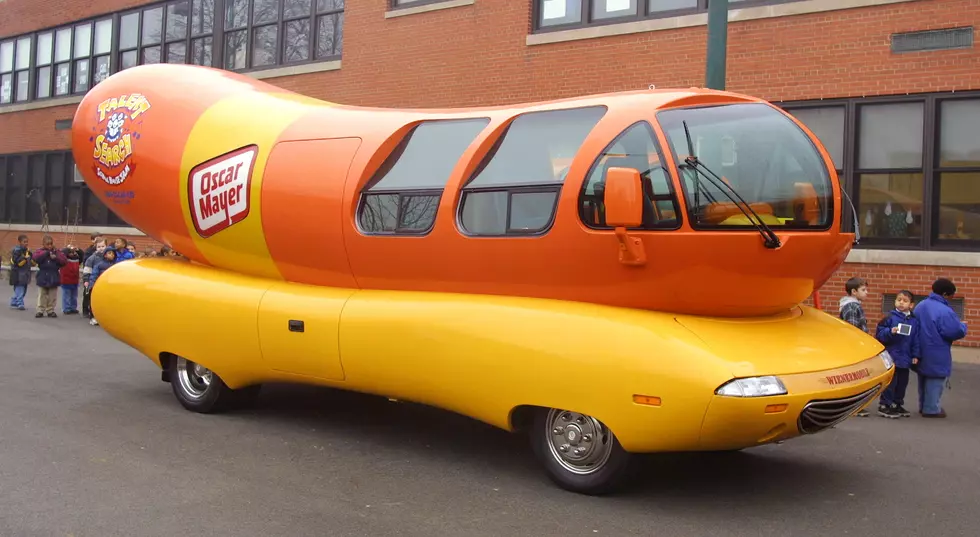 Oscar Meyer Needs a Wiener-Mobile Driver
Getty Images
Enter your number to get our free mobile app
If you've ever wanted to explore this great country of ours, I have found the perfect opportunity.  How would you like to see the United States of America by highway from behind the windshield of a huge wiener?
Oscar Meyer's famed Wienermobile is in need of an enthusiastic and adventurous driver willing to get his or her buns in gear and hit the roads.  One lucky "hotdogger" will get the chance to represent the 137 year old hot dog and sandwich meat company in one of the most famous vehicles this side of the Batmobile.
The master of the massive frankfurter will receive a competitive salary, a set of snazzy new Oscar Meyer threads, and the keys to the baddest sausage on wheels ever made.  If you are interested, they are on the hunt for college seniors or recent graduates who have a background (preferably a B.S. or B.A.) in public relations, journalism, communications, advertising or marketing.  Find out more here.
More From KISS Country 93.7