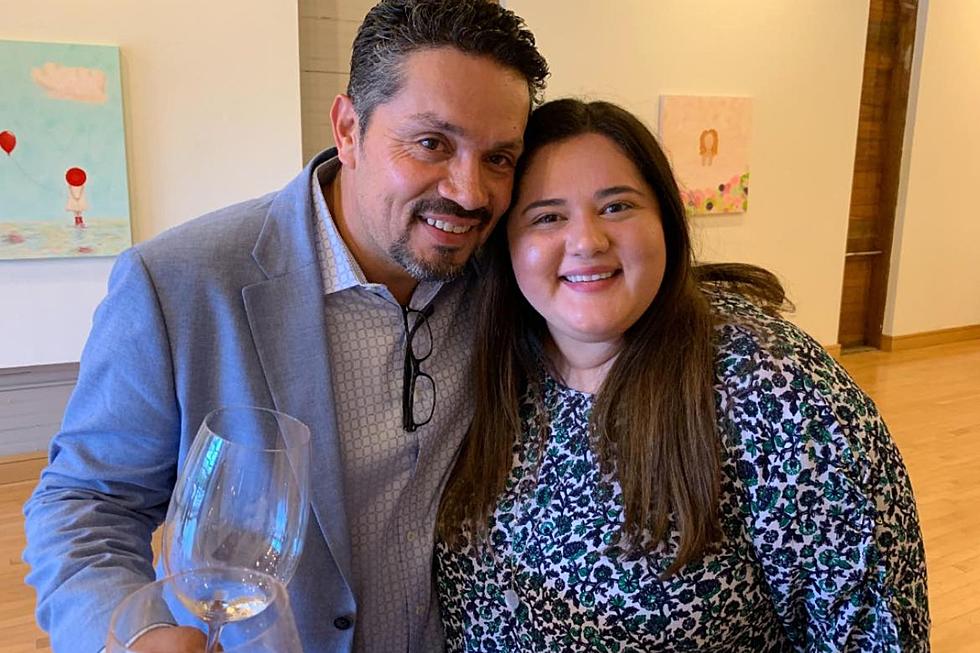 One of Our Favorite Chef's Represented Shreveport in the Best Way
Krystal Montez
My Brother Carlos Is the Reason Why I Will Always Follow a Great Chef.
My brother Carlos isn't just the leader of my sibling crew, he is also an Executive Chef and Restaurant Consultant. Going to a restaurant with him is nothing shy of a great experience and he has made me that person who finds a great chef and follows them on all of their adventures. An innovative chef is probably one of the most exciting people to follow, especially if there is one in town. Because of Chef Carlos, I'm always looking for a great chef.
Chef Blake Jackson Has Become One of My Favorite Chefs in Town.
One of my favorite experiences was the "Bring the Heat" Dinner where Chef Jackson served up a 4-course meal of pure goodness. Yes, it was SPICY. Several of us couldn't believe how delicious he made spicy.  We started with Aji Amarillo Watermelon & Tuna Poke and ended the night with a Dark Chocolate Reaper Boudino served with a Rosemary Orange Ice Cream. Yes, we all ate every single item on the plate. Chef Jackson thinks outside of the box and that's why he is getting noticed.
Chef Blake Jackson Just Competed in the 16th Annual Louisiana Seafood Cook-Off in Lake Charles.
How did our Shreveport representative do? We think he kicked butt. He placed third and we can't wait for him to compete next year.
The Title of 2023 King of Louisiana Seafood Chef went to Chef Owen Hohl. Now Chef Hohl will represent the Bayou State in the 19th Annual Great American Seafood Cook-Off in New Orleans on Saturday, August 5th. Coming in second place was Chef Ashley Allen of Coconuts Bar and Grill in Vidalia right after Chef Allen came in Shreveport's Chef Blake Jackson.
Chef Jackson made Fish and Carrots: Middle Eastern Street Food Edition. He made a carrot and crab falafel and Shawarma Snapper Kebab over spiced carrot soubise and chermola. Can you say "yummy"? Our only frustration is that we all didn't get to try this dish.
Check Out The List of All the Chefs Who Competed Below:
Ashley Allen, Executive Chef, Coconuts Bar, and Grill; Vidalia
Winston Chase, The Overpass Merchant; Baton Rouge
Stephen Coblentz, Executive Chef, Charthouse; Lake Charles
Ben Fidelak, Executive Chef/Owner, Mariner's Restaurant; Natchitoches
Greg Gizzaffi, Executive Chef, Landry's Seafood House; Lake Charles
Owen Hohl, Chef, Hot Tails; New Roads & Prairieville
Blake Jackson, Executive Chef, Drake Foods LLC – Looosiana Seafood Market, Drake Catering, Whisk Dessert Bar; Shreveport
Karlos Knott, Chef/Owner, Bayou Teche Brewery; Arnaudville
Chris Motto, Executive Chef, Jubans; Baton Rouge
Chad Phares, Executive Chef, Hurricane Hole; Grand Isle
Amy Sins, Chef, Langlois; New Orleans
Christopher Vazquez, Executive Chef, Redfish Grill; New Orleans
We are so proud of you Chef Jackson. Thank you for representing Shreveport.
Diners, Drive-Ins and Dives Guy Needs to Try in Shreveport-Bossier
Here are the restaurants that Guy Fieri needs to visit in Shreveport-Bossier for his "Diners, Drive-Ins and Dives"
Best Sandwiches in Shreveport-Bossier
Check Out These Mouthwatering Photos of Barbecue in Jefferson, Texas
The 45-minute drive from Shreveport is worth it when the barbecue is this good.
More From KISS Country 93.7