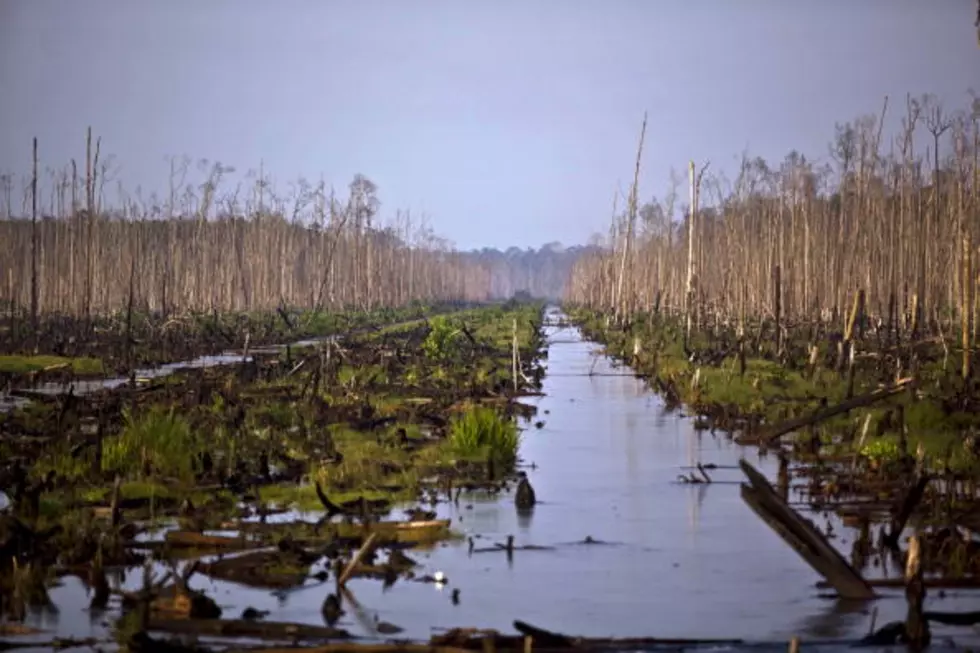 Naked and Afraid in Louisiana's Atchafalaya Swamp [Video]
Ulet Ifansasti/Getty
Monroe native Jeremy McCaa is no stranger to taking his clothes off in front of strangers.  He was already on the hit Discovery Channel show "Naked and Afraid," and now has also roughed it in his birthday suit for the new season in Louisiana's Atchafalaya Swamp.  This wasn't his first naked rodeo, so to speak.
His first try didn't really pan out for him.  He threw in the towel after 13 days of living naked in the Philippines.
This time, Mr. McCaa was a little more mentally prepared because the adventure would happen in his back yard.  His partner was another case altogether.  Melanie Rauscher, of Arizona was teamed up with Jeremy, they have to survive 21 days in the swamp with nothing but their wits.  According to Jeremy:
I was getting in just pure hell being thrown in the swamp, and I knew it. My partner did not know it,"
The show always makes mixed gender pairs to up the drama, but if you're thinking about hanky panky - think again.  When you're all covered in moss, slime, and bites of multiple origin there's really not a romantic air about.  According to Melanie:
You have no libido ... none whatsoever,"
Check out the show on Discovery this Sunday night, and pray for no gators.
More From KISS Country 93.7