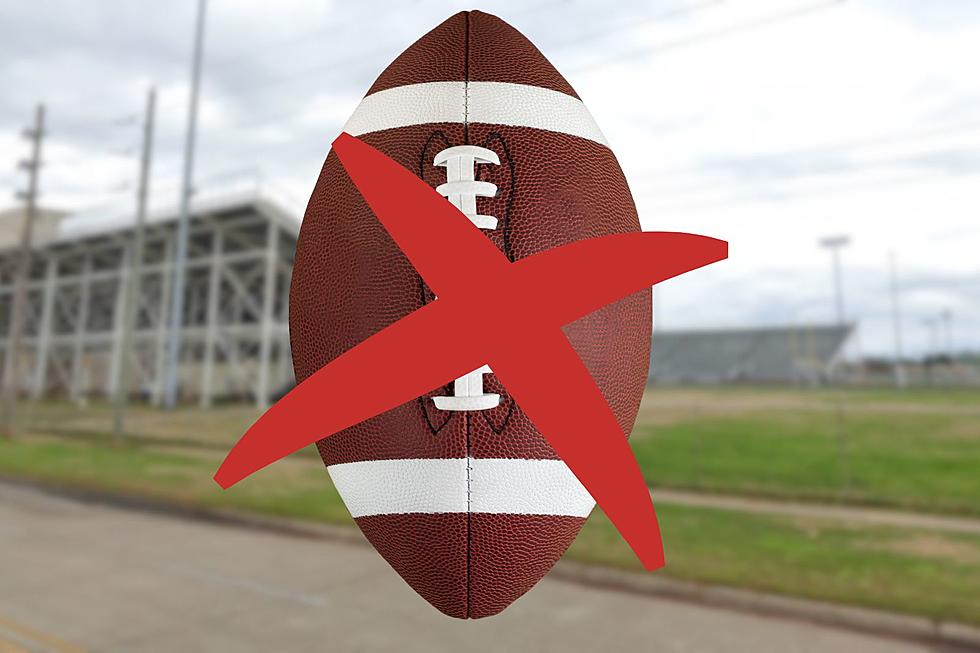 Major Shreveport Football Stadium Closed for 2023-24 Season
Via Google Maps, CANVA
The 2023-2024 High School Football Season Just Had a Major Shake Up.
If you haven't noticed there are some renovations happening at Lee Hedges Stadium. The stadium was set to have all the renovations completed before the start of the 2023-2024 football season. According to KTBS, there won't be any games played at Lee Hedges Stadium for Captain Shreve or C.E. Byrd High School.
Why Won't We See Any Games at Lee Hedges Stadium This Year?
KTBS claims that there are serious delays in renovations.
Where Will Captain Shreve and C.E. Byrd High School Play Football This Year?
Captain Shreve will split time between Independence Stadium and Evangel Christian Academy. C.E. Byrd High School will split time between Independence Stadium and Northwood High School.
Who Is Lee Hedges and Why Do We Have a Stadium Named After Him?
Junior Lee Hedges is forever a sports legend in Shreveport. What led the Caddo Parish School Board to rename the football stadium at Captain Shreve High School in 2001? Hedges had 217 victories which led him to have the most wins in the history of Shreveport–Bossier. Just 9 years after the stadium was renamed in Hedges' honor he was elected to the Louisiana Sports Hall of Fame.
Did You Know Lee Hedges Has an Entire Wikipedia Page Dedicated to Him?
It's actually pretty epic you can check it out and find out more about the rich sports history that was made possible in Shreveport because of him. Just click here to check it out.
The Top 10 Biggest High School Football Stadiums in Louisiana
It's no secret that high school football is King in Louisiana, but do you know who's palace is the biggest? Based on seating capacity, these are the biggest high school stadiums in all of Louisiana!
Getting to Know New LSU Football Coach Brian Kelly, 10 Fast Facts
More From KISS Country 93.7