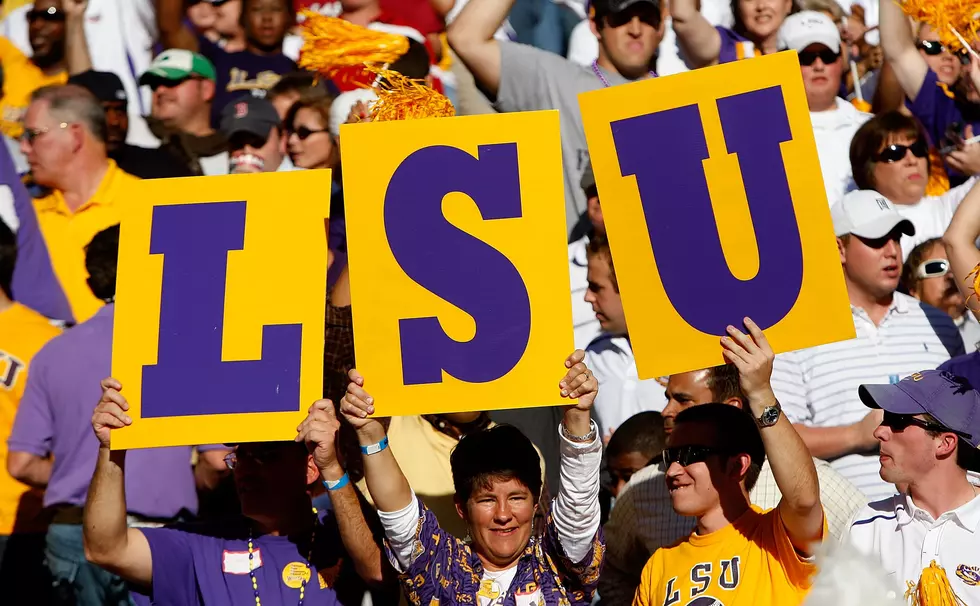 9 Things LSU Fans Would Give Up to Beat Georgia & Win the SEC Championship
Kevin C. Cox/Getty Images
In case you didn't know, LSU plays Georgia Saturday in the SEC Championship in Atlanta, and fans of LSU Football fans are PUMPED! If you found this article by accident and are looking for game specifics, it's being played at 3 pm CST and is being aired, at least in our area, on CBS.
Okay, now that we've got that all out of the way, let's get down to the nitty-gritty. We screwed up last weekend playing Texas A&M. They came to play and we didn't. However, even though the chances of us making it into the College Football Playoff are slim, even with a win over Georgia, it's still a point of pride to win the SEC Championship.
While there's no doubt in my mind that LSU Coach Brian Kelly will be up for Coach of the Year honors for what he's managed to do with the LSU program in one short year, it sure would be the icing on the cake if he brought home the SEC Championship. Heck, it's freaking awesome that we're the SEC West champs, but being LSU fans, we always want MORE!
LSU is heading into the game with a 9-3 season, whilst Georgia remains undefeated. However, even though Georgia is defending their national championship trophy, they're not defending themselves as the current SEC champs. Why? Because Alabama beat them last year in the SEC title game. That means IT'S POSSIBLE!!! And that's also where we as fans come into the picture. It's time to make some deals with the football gods!
Things I'd Give Up for an LSU Win Over Georgia in the SEC Championship
Pictures From LSU's 2022 Football Season
Getting to Know New LSU Football Coach Brian Kelly, 10 Fast Facts
More From KISS Country 93.7