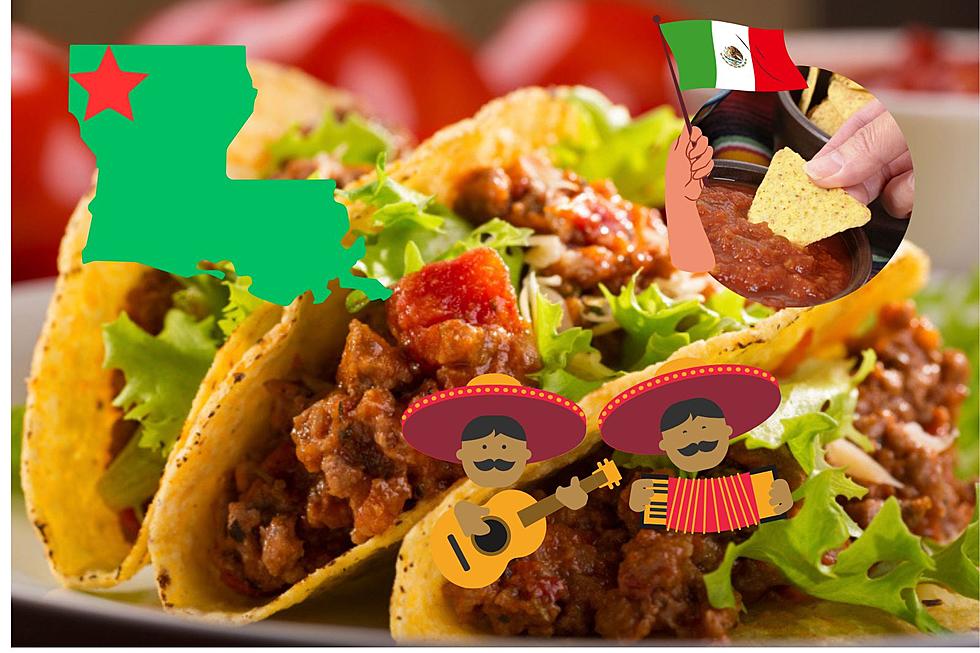 Shreveport-Bossier is Home to Louisiana's Favorite Mexican Eatery
Canva/Nikolay Trubnikov/David Franklin/Getty Stock/ThinkStock
It's not often that Shreveport-Bossier City can boast that they've outdone New Orleans when it comes to food in Louisiana, but this time we can! The Bayou State's favorite Mexican restaurant just happens to be a hometown staple.
From their chips and salsa to their fajitas, margaritas, nachos, tacos, and quesadillas, I've never had a bad meal at this place. Add in the fact that they've always got something fun going on, whether it's live music on the patio or karaoke, Nicky's Mexican Restaurant has earned the honor of being, 'Louisiana's Favorite Mexican Restaurant.'
This designation comes to us just in time for Cinco de Mayo courtesy of Bookies.com and if there's anyone that knows something about statistics and data, it's a bookie! The compiled data using Google Trends and Yelp! ratings.
Nicky's Mexican Restaurant opened its first location in 1979 and has since expanded to six restaurants throughout Shreveport-Bossier and everyone has their favorite. A lot of people are 'regulars' at the Viking Drive location. I happen to be a racetrack Nicky's kind of girl. I'm a huge fan of the 'happy plate.' What's your favorite dish and location? Inquiring minds want to know! Shoot me a message through our free app or email me at erin.bristol@townsquaremedia.com.
Top 7 Authentic Tacos in Shreveport-Bossier
Best Happy Hours in Shreveport-Bossier
Check Out the Top 10 Trashiest Towns in Louisiana
Read More: WHAT ARE THE MOST POPULAR COCKTAILS IN LOUISIANA?
More From KISS Country 93.7