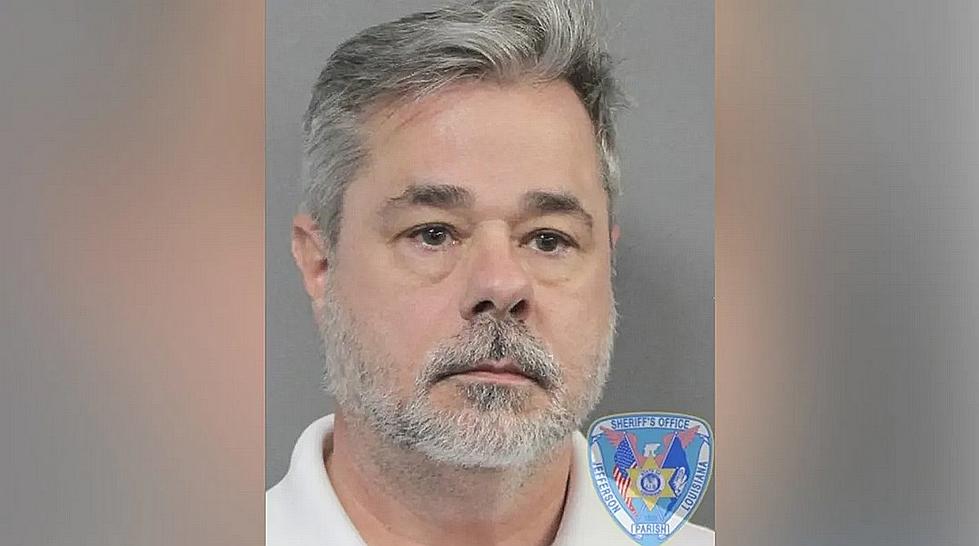 Former Louisiana Priest Sentenced for Drugging and Molesting Men He Met in French Quarter
Jefferson Parish Sheriff's Office
A former Louisiana Catholic priest has been sentenced to 25 years in prison for drugging and molesting men he met in New Orlean's French Quarter.
Former Metairie priest Stephen Sauer, 61, has been sentenced to 25 years in prison after he plead guilty to drugging and molesting men he met in the French Quarter in New Orleans according to WVUE-TV.
Jefferson Parish District Attorney Paul D. Connick Jr. tells WVUE-TV that Sauer looked for and targeted men in the French Quarter who appeared drunk and alone, lost, or in need of help.
After finding a victim, Sauer would offer the men help, drug them, then take them to his house in Metairie where he molested them. He also took photos and videos of the molestations.
Waking up the next morning, not knowing what had happened, NOLA.com reports Sauer would then drive his victims back to their hotels or wherever they needed to go.
Sauer pled guilty to drugging and molesting 17 men.
According to boredbat.com Sauer's crimes occurred between 2019 and 2021.
From boaredbat.com -
"The investigation began in 2021 after Sauer sent a computer to an electronics repair company in New York.
A technician found hundreds of images suggesting sexual assaults had occurred.
New York law enforcement officials determined the images were taken in Metairie and notified the Jefferson Parish sheriff."
Up until his arrest in 2021, Sauer was the chief of the non-profit Arc of Greater New Orleans, and before that served as pastor of Immaculate Conception Roman Catholic Church in New Orleans from 2008 to 2012 according to NOLA.com.
Sauer pleaded guilty to 13 counts of sexual battery, nine counts of third-degree rape, 17 counts of video voyeurism, and 16 misdemeanor charges of possessing drugs without prescriptions and possession of drug paraphernalia.
Read more at boredbat.com.
LOOK: Here are 50 of your favorite retail chains that no longer exist
Are you ready to see the top 50 major retailers that no longer exist? Keep reading to see if your favorites made
the list
.
Gallery Credit: Meagan Drillinger
More From KISS Country 93.7