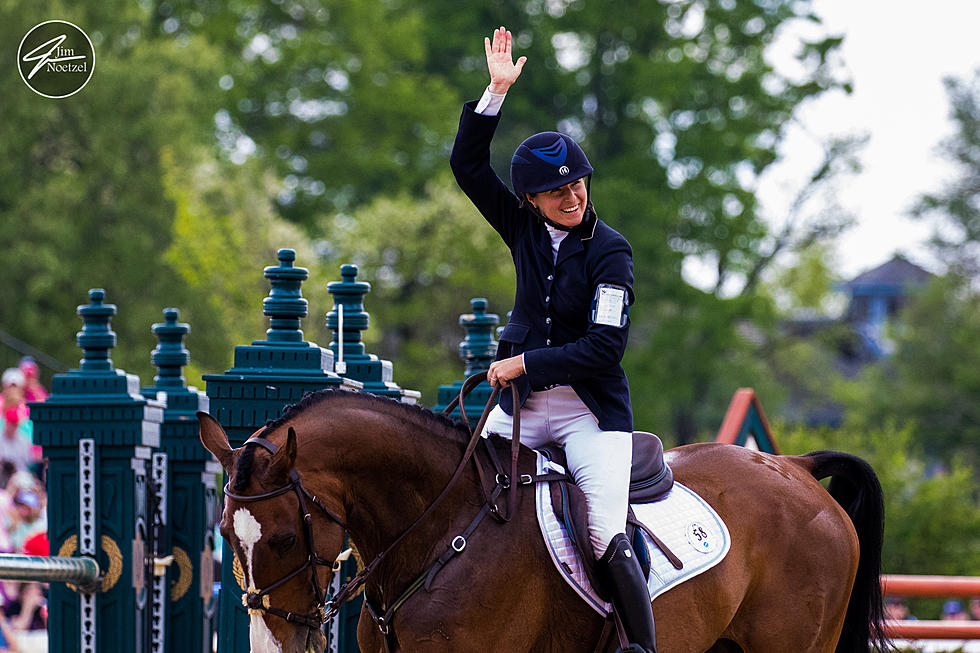 Local Equestrian Sydney Conley Elliott Rocks Rolex Kentucky Three Day Event [PHOTOS]
Sydney Conley Elliott Copyright 2014 - Jim Noetzel
What can I say? Rolex Kentucky's Three Day Event truly is 'the best weekend all year' and I got to travel to Kentucky Horse Park in Lexington again... this time to see local equestrian Sydney Conley Elliott take on riders from all over the world!
I can't tell you how proud I am of our hometown girl facing down Olympians, at an Olympic qualifier for Rio no less, and come home a winner. It's a feat in and of itself to complete Rolex. Not only did Sydney and her trusty mount Cisko A owned by Carol Stephens complete the event, they kicked butt! Right at ninety competitors started the journey and just fifty-four finished. Out of all of those big names, our Sydney finished 37th! Not bad for a Rolex rookie! Now we just have to keep our fingers crossed and hope she impressed the USA Olympic selection committee!
All pictures courtesy of Jim Noetzel Photography. Thank you for the amazing shots Jim!
More From KISS Country 93.7