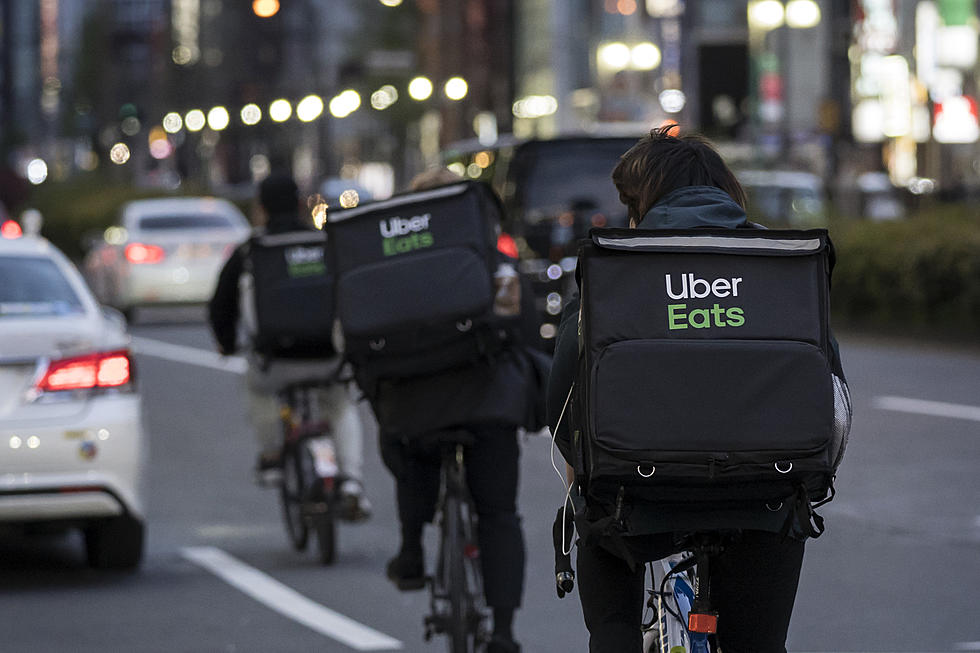 Lawsuit Claims 3rd Party Delivery Services Raise Restaurant Prices
Tomohiro Ohsumi - Getty Images
Enter your number to get our free mobile app
With more people than ever using delivery services to make it easier to comply with the shelter-in-place orders.  Sure, you could cook every night, but do you like your own cooking that much? Of course not!
It might shock you to find out that GrubHub, DoorDash, Postmates, and Uber Eats are all embroiled in a federal lawsuit that alleges their practices have jacked up prices and made eating out more expensive across the board - even if you were dining in!
CNBC is reporting that a proposed class action filed in Manhattan federal court on Monday accuses these services of demanding that the restaurants mirror their delivery prices (packed with fees) on the dine-in menu.  This effectively gives the service a discount to increase their profit, while sticking the dine-in customer with a higher bill.
3 defendants are alleging that this violates anti-trust laws, and claim that the fees have amounted to a 10 to 40% jump in prices regardless of where you eat.  Restaurants are stuck in the middle.  They could either refuse to play that game and lose the massive (and growing) amount of delivery customers, jack up their prices and hope that no one notices, or institute their own (quite expensive) delivery service.
READ MORE: Inspiring Stories From the Coronavirus Pandemic
More From KISS Country 93.7