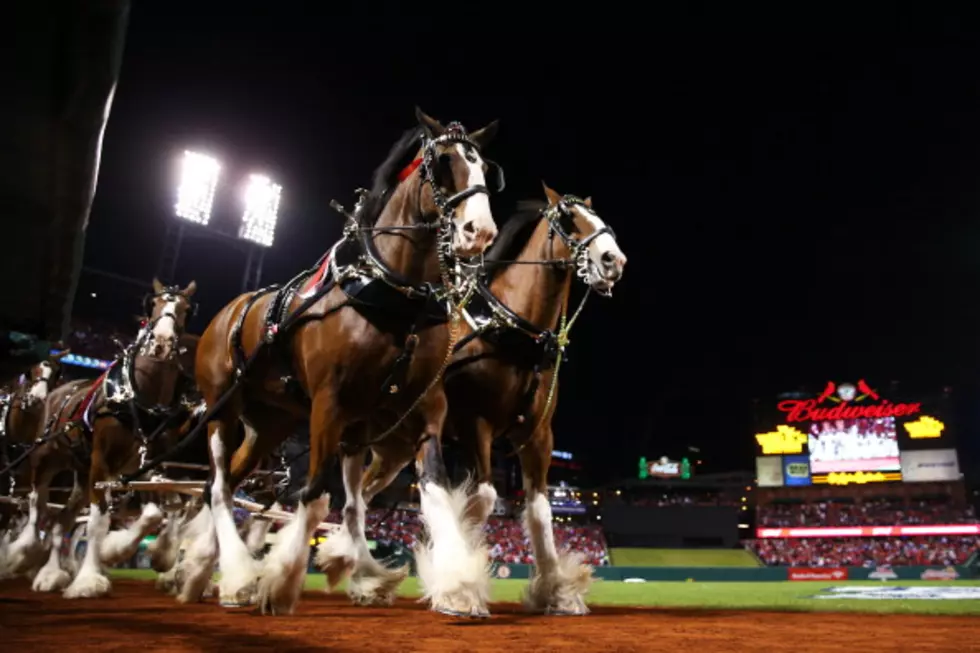 Kiss Country's Favorite Super Bowl Commercials of All Time [VIDEO]
Ronald Martinez/Getty Images
Yeah, yeah, yeah... This Sunday is the Super Bowl with Carolina taking on Denver. Most of us don't give a rip about either team, but we'll be watching... Mainly because we don't want to miss any of the commercials!
This morning, Gary and I asked Kiss Country listeners what their favorite Super Bowl commercials of all time were and as usual, they didn't disappoint!
Gary's favorite is the one with Mean Joe Greene and the little boy who offers him a Coke.
Being a horse lover, the Budweiser Clydesdale commercials are my favorite... Especially the one paying tribute to the victims and survivors of September 11th.
Our fabulous listeners reminded us about this one from Dodge.
And who could forget the Budweiser frogs?!?!?
Being from Louisiana, we always have to celebrate our homegrown beauties like Ali Landry who starred in a Doritos Super Bowl commercial!
Here are some more of your suggestions from our Kiss Country Facebook page!
Gary and Bristol are talking about Kiss Country's favorite Super Bowl commercials of all time! So far we've got God Made a Farmer, the Budweiser frogs and the Clydesdales. Which one is your favorite? Geaux!

Posted by Kiss Country 93.7 on Tuesday, February 2, 2016
More From KISS Country 93.7