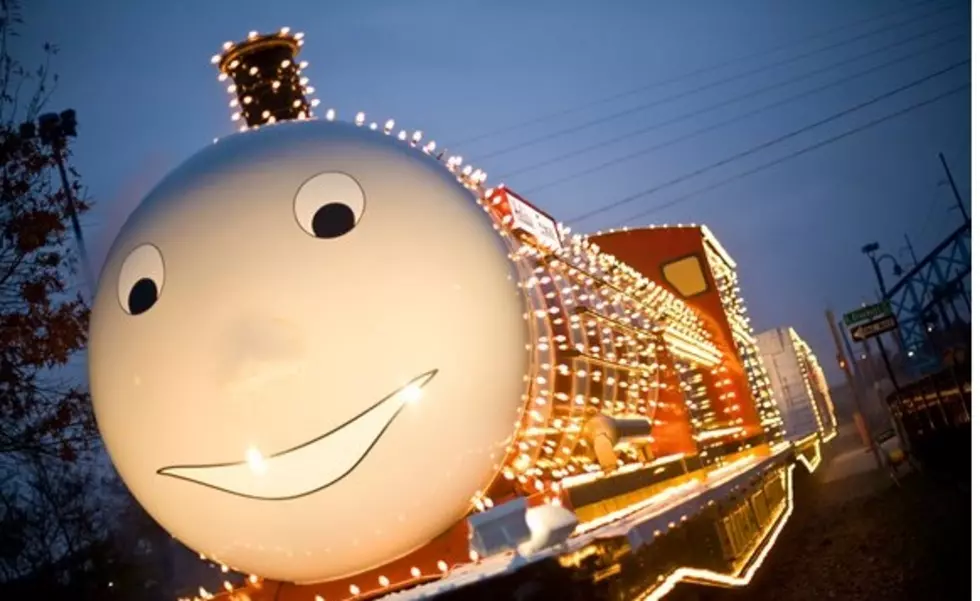 KCS Holiday Express Train Will Make Two Stops In Shreveport
Photo from Kansas City Southern Railway
When you ask most children, they'll call it the Santa Train, but the train formally known as the KCS Holiday Express, will actually begin it's run here in Shreveport, but will return for another stop a little more than a week from now.
According to the Kansas City Southern website, the festively-decorated, six-car train that brings Santa Claus and his elves to communities throughout the U.S. will actually launch this year's run here at the Shreveport KCS Yard today at 4:00 pm, but only KCS employees and families will be given access to tour the train.
However, it will make a return trip to the Shreveport area on Sunday, December 4 at 4:00 pm and this stop will be open to the general public.
On that return trip on December 4, the train will pull into the Kansas City Southern Railway Company's Shreveport Yard, Gate 5, 4500 North Lakeshore Drive.  The event will be completely free and no ticket is required.
Aboard the KCS Holiday Express, children will love touring Santa's dazzlingly-decorated train and posing for photographs with Santa and the elves.
The Train Stops Also Bring Donations To Salvation Army
At each scheduled stop, The KCS Charitable Fund makes a contribution of gift cards to the local Salvation Army to provide warm clothing and other necessities for children in need.
"KCS is thrilled that we can once again run the Holiday Express train and stop in communities along our rail network," said president and CEO Patrick J. Ottensmeyer. "We are grateful to the many donors who continued to support the virtual Holiday Express program over the last two years, and look forward to another successful fundraising campaign to help The Salvation Army help people who need it most during the holiday season."
Over 21 years, the charitable component of the KCS Holiday Express project has raised well over $2.6 million.
The Holiday Express was created in 2001 after volunteers dedicated over 8,000 hours to the rigorous transformation of the retired rail cars. Festive music and lights complete the package.
Driving Directions To KCS Yard From Downtown Shreveport
Heading north on Spring Street, turn left onto Caddo Street, which runs in front of the Shreveport Convention Center. Proceed several miles, until you pass under I-220. Take the first left after passing under I-220. There will be a Citgo station on your right immediately before you need to turn. You will pass under a small railroad bridge. Gate #5 will be on your right.
LOOK: See what Christmas was like the year you were born
The Worst Christmas Movies Ever
Ho ho ho — these movies stink.
More From KISS Country 93.7