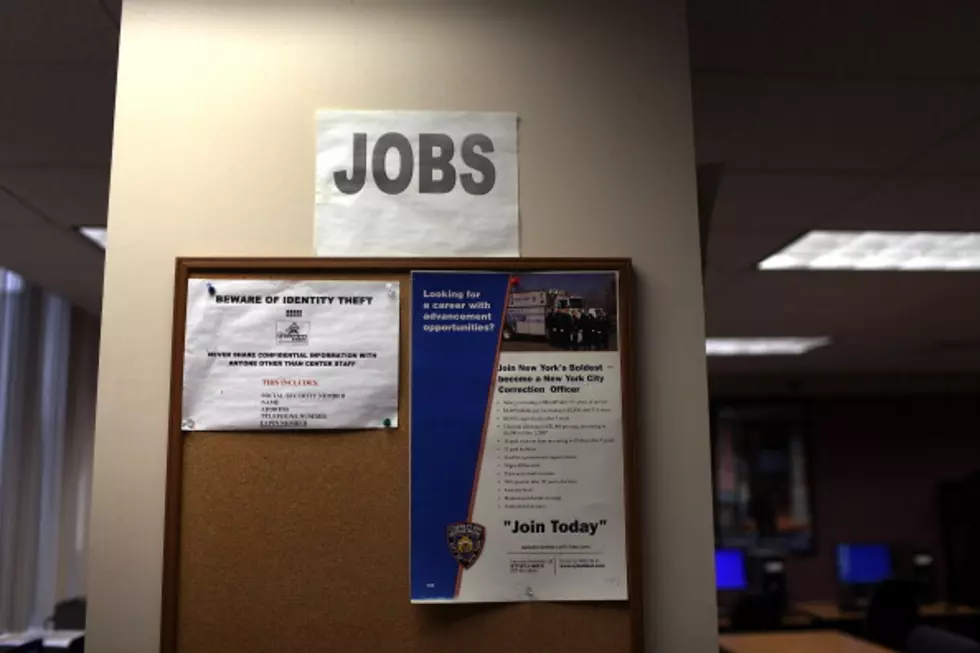 Job Fair With Over 500 Open Positions Sees Only 4 Job Seekers
Spencer Platt/Getty Images
A job fair in Michigan had over 60 businesses looking to fill over 500 jobs, but didn't even crack half a dozen job seekers.
Northern Michigan's 9&10 News reports that the Petoskey Chamber of Commerce was hosting a virtual job fair with those 60 businesses, but when it came time to match job seekers with positions, only 4 people showed up.
This is another story in the same thread that we've seen across the United States as the economy reemerges from the COVID-19 pandemic lockdowns. There aren't enough people looking for the jobs that are available. Many have blamed the issue on Federally enhanced unemployment insurance payouts, but there are plenty of experts who are pushing back on that concept.
Among those pushing back against the unemployment pay creating the shortage, there is a common thought. It's not the work that people aren't willing to do, its the wages being offered that don't match.
Both sides of the political isle have been presenting the case that stagnant wages have finally caught up with many businesses in the US. The "left leaning" Economic Policy Institute points out:
"...right now, wages are not growing at a rapid pace. While there are issues with measuring wage growth due to the unprecedented job losses of the pandemic, wage series that account for these issues are not showing an increase in wage growth."
But it's not just "left leaning" groups. The "conservative/business leaning" Business Insider also points the finger at low wages being the reason behind the shortages. As they noted in their coverage:
"Even before the pandemic, many lower-paying jobs were struggling to hire."
Which is true. There was already a shortage of people willing to work particular jobs for low wages. The perfect storm right now of workers concerns over safety in the workplace, oddly structured low hour schedules, and a lack of benefits for these positions have created an atmosphere where workers are going to be very selective over where and what they do.
Both conservative and liberal sources say the same thing, if you want to end a worker shortage, pay enough to bring people in.
Geek'd Con Lineup 2021: August 13th-15th
After a year off, Geek'd Con is back and we have an amazing lineup! Here's our guest line up for this year's show. If you want to go,
you can buy your tickets here
.
Look: 10 Animals You Can't Own in Shreveport
After doing a deep dive into state and city laws, I have found ten animals you absolutely cannot own in Shreveport, Louisiana.
More From KISS Country 93.7