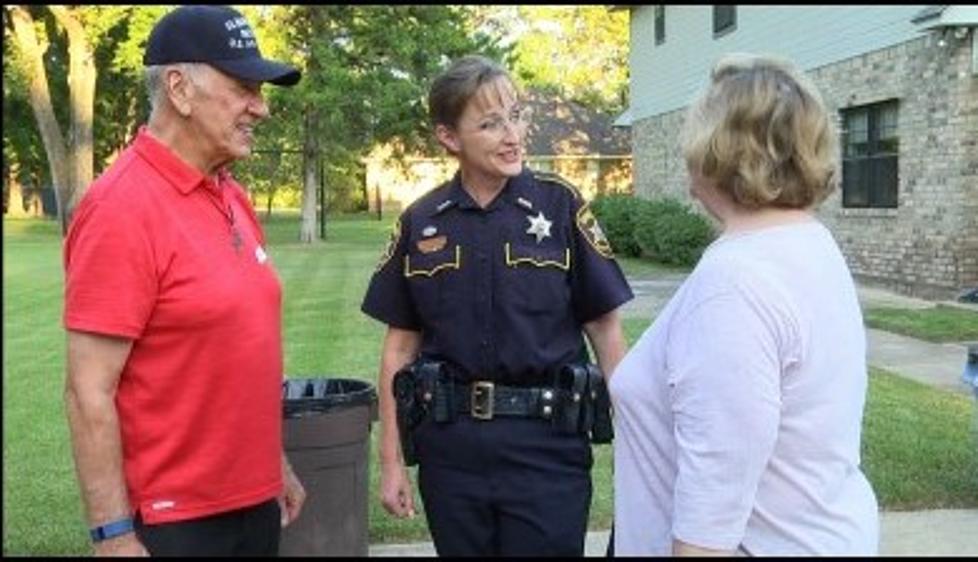 It's Time ! Shreveport and Bossier Will Party Tonight for Night Out
From Bossier Parish Sheriff's Office
Every year across the country, neighbors gather together on the first Tuesday in August for National Night Out which promotes police-community partnerships.
However, the first Tuesday in August, no one around our neck of the woods wants to spend any more time outdoors than necessary, so local leaders made the decision a number of years ago to move the local events to a time when temperatures were a little more accommodating.
That time is now! Tonight, from 6:00 pm to 9:00 pm, Shreveport and Bossier along with scores of other cities will celebrate "National Night Out" with neighborhood block parties!
Bossier Sheriff Julian Whittington says of the event, "National Night Out is designed to heighten crime and drug prevention awareness and strengthen partnerships between our neighbors and law enforcement. I encourage residents to hold block parties, cookouts, or other outdoor activities to help build strong relationships with their neighbors and get to know the deputies who patrol their area."
While I was unsuccessful locating lists of block parties scheduled tonight in Shreveport and Caddo Parish, I was able to find that a number of Bossier Parish neighborhoods have already indicated they'll hold block parties to celebrate the evening including the following:
Rosedale - At the clubhouse
Dogwood - At the clubhouse
Woodlake - At the boat launch
City of Haughton - Joe Delaney Park
Willow Lake - 102 Willow Lake Boulevard
Dogwood North - Pine Haven Circle
Magnolia Chase - Peartree Circle
Mayflower Community - 162 Cane Bend
Woodlake South - 4804 Carolyn Circle
Riverwalk - Buckhall - 30 Riverwalk
Sterling Ranch - #12 Sterling Ranch Road
Cypress Point - 312 Twin Point Drive
Lake of Cottonwood - 234 Stillwater Place
Let's have fun tonight and get out and meet your neighbors and local law enforcement!  You never know when that friendship you develop tonight might just be the one that saves your life or property.
The Top 8 Signs It's Fall Here in Northwest Louisiana
Foods Shreveport-Bossier People Say They Can't Live Without
Things Shreveport/Bossier People Miss Most About Childhood
20 Important Things to Know If You Just Moved to Louisiana
The Complete 10 Commandments of Living Here in Bossier City
More From KISS Country 93.7