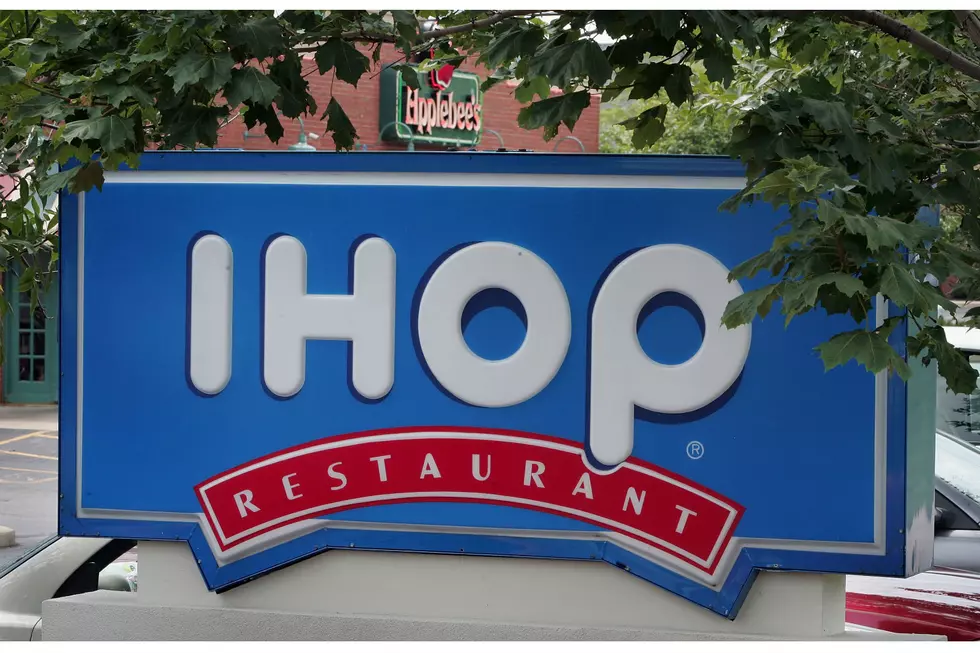 IHOP Offering 60 Cent Pancakes on Tuesday
Scott Olson, Getty Images
Dear IHOP,
You lied to me. I trusted you. My heart sank when I heard you wanted to focus on Burgers instead of the ever loyal Pancakes. Your identity crisis went nationwide, just like Brittany Spears did when she buzzed her hair off. I'm happy you're not going by IHOB anymore, but I still need time to process this, and pancakes, a lot of pancakes.
Sincerely, 
Your Loyal Fan You Lied To! 
It seems like we are slowly but surely getting over the fact that IHOP made us worry and freak out that our favorite go to spot at 3:00 a.m. was going to swap and be known for their burgers instead of their pancakes. IHOP is clearly over it, in fact they want us to forget they ever entertained the idea of trying to fool us into ditching our love for pancakes by giving us a stack of pancakes for 60 cents on Tuesday July 17, 2018.
Make plans from 7 a.m. to 7 p.m. on July 17th 2018 to eat a stack of pancakes for just 60 cents. Keep in mind this offer is only good for dine in customers while supplies last. The offer is limited to one per person. This offer is to celebrate IHOP's 60th Anniversary!
More From KISS Country 93.7