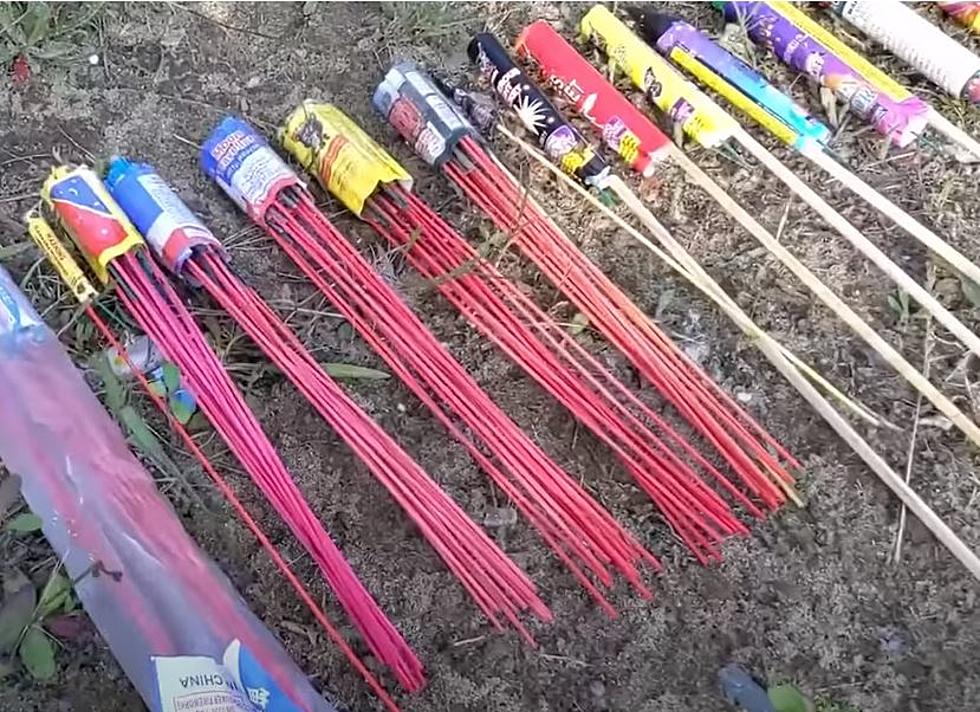 How Much Does Louisiana Spend on Fireworks?
CipherCraft via YouTube
Over the next 24 to 28 hours hundreds of thousands of dollars will literally go up in smoke across the state of Louisiana. No, it's not some new "spending program" from the legislature, it's just the 4th of July and one of two times we the people decide to turn our money into amazing pyrotechnic displays.
Now, don't get me wrong, I am all in favor of fireworks stands and the men and women who make a living selling those fuse-driven jolts of adrenaline. Fireworks are great fun. And, in the hands of professionals can provide a memory that will last a lifetime. I still get emotional when I see this video.
That's what happens when five barges of fireworks go off all at the same time instead of in a coordinated fashion. Needless to say, that was not money well spent. But what about your money? How much money will you spend on fireworks this year?
Allegiant Fire Protection looked into the American fireworks scene and came up with some interesting facts. For example, the state that will see the largest spike in fireworks-related injuries tomorrow? South Dakota. In fact, all of the top 8 states for fireworks faux pas are in the Midwest. Only Maine and New Hampshire in New England made the "most likely to get hurt list".
When it comes to who spends the most on fireworks Louisiana is about in the middle of the pack. In fact, the state, according to the Allegiant Fire Protection study, clocks in at number 24 on the "Which States Spend the Most on Fireworks" list. Who do you think is number one?
You didn't guess Missouri because no one ever thinks of Missouri for any reason. They spend the most. If you take the amount of money spent on fireworks and divide it by the state's population you're looking at about $11.06 per person for fireworks in the Show Me State. Or it should be the Blow Me Up State.
South Carolina and Alabama were the two southern states that spend the most on fireworks. The average spend in South Carolina was $6.47 and in Alabama, it was $5.68. Meanwhile, in Louisiana, our average spend, per person, was just .60 cents.
But then again when you have monster machines such as the Ossun Rocket, you don't really have a need for the small explosives, do you?
As always we encourage safe and responsible behavior with fireworks. Follow all the rules set up by your local government. Be mindful of areas where there are burn bans in effect. And, if you just want to enjoy the moment, let the pros do the popping.
Popular Louisiana Attractions
Gallery Credit: Stephanie Crist
More From KISS Country 93.7