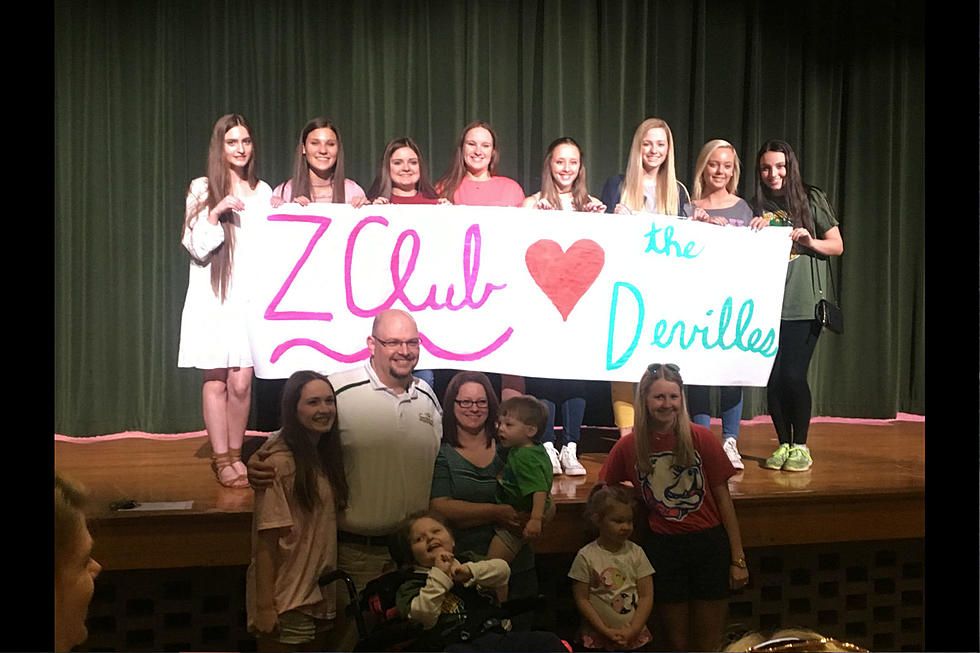 Gators in Shreveport: a Good Thing
GATORS FOR GOOD
The Captain Shreve Z Club is hosting the 7th Annual Gators for Good Community Carnival on Thursday March 15th, from 3:00- 5:30. Z Club is an organization made up of young women who learn to support their school and community through volunteer activities. These young students are already doing a stellar job of raising money to help those in need in our community. Last years event raised over $32,000 for a faculty member of Captain Shreve High School. The faculty member was able to offset his daughters medical expenses and he was able to get a wheelchair lift installed on thier family van.
This year, Z Club plans to help 2 families. Destiny Coleman and Demond Hill are both students at Captain Shreve High School. Destiny's mother was diagnosed with stage 4 brain cancer and lung cancer in 2014. Since then Destiny has continued going to school, cared for her mother, all while working multiple jobs to be able to pay all the household bills. After Destiny graduates she plans to join the Air Force and someday down the line become a social worker so she can help children that will endure her same struggles.
Demond Hill, found out in 2015 that he had arterial abnormalities. Unfortunately for Demond he is not able to chase his NBA dream just yet. He had open heart surgery in January and is on the mend, he is ready to get back on the basketball court and eventually attend Louisiana Tech for engineering.
The 7th Annual Gators for Good Carnival is hoping to raise at least $20,000 to be able to donate it to Destiny and Demond. If you or your business are able to donate please reach out to Carrie Lombardino at calombardino@captainshreve.com  The Z Club is looking for donations, or discounts for the rental of inflatables, dunking booths, and other fun carnival activities. We look forward to seeing you on Thursday March 15th from 3:00- 5:30 at Captain Shreve High School 6115 East Kings Highway Shreveport, LA 71105.
More From KISS Country 93.7