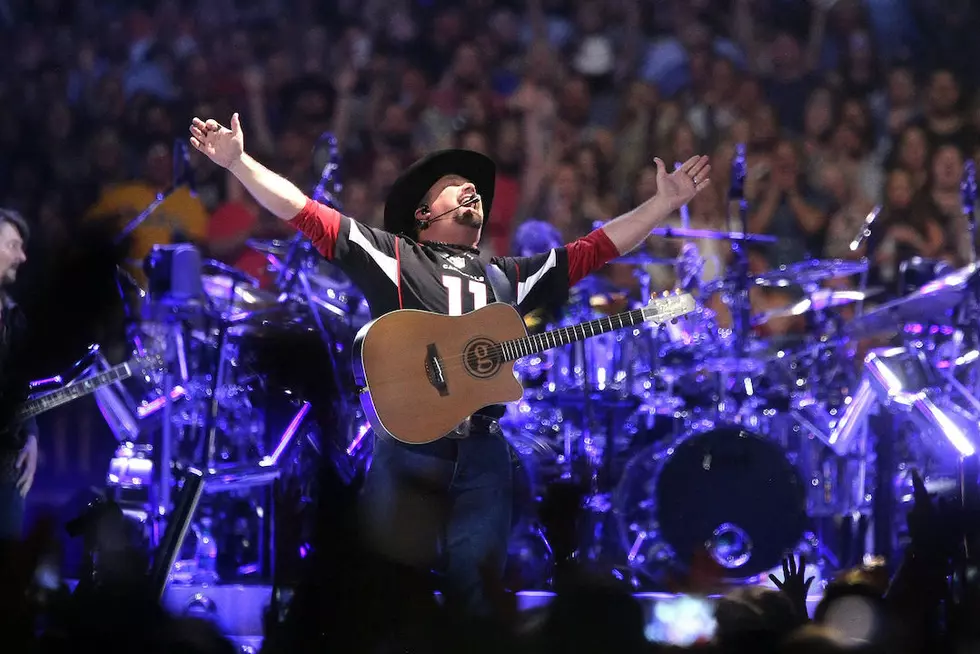 The Numbers Prove It: Garth Brooks Was the Top Touring Country Artist of 2019
John Medina, Getty Images
The top-selling country tours of 2019 include a number of big-name artists -- Eric Church Florida Georgia Line, Carrie Underwood, Thomas Rhett and more -- but at the end of the day, Garth Brooks came out as the top-selling live act of the genre. The iconic singer ranked at No. 24 on Pollstar's year-end list of top tours worldwide, achieving the highest ranking of any country act.
That ranking is especially impressive given that, as opposed to the extensive tour schedules mounted by many of his contemporaries, Brooks didn't play a whole lot of shows this year. In 2019, he played just 13 shows across 10 cities. By contrast, Underwood, who ranks No. 44, played over five times as many shows as Brooks did.
However, it's also worth noting that much of Brooks' touring schedule consisted of his Stadium Tour, whose dates brought in record audience numbers. Overall, he sold 856,000 tickets, earning him $76.1 million, in 2019.
Pollstar's data backs up Brooks' status as the reigning CMA Entertainer of the Year. He took the trophy home during the 2019 CMA Awards. Many of the singer's fellow nominees in that category, including Underwood and Church, also appear in the trade publication's Top 100 touring acts.
In contrast to his Stadium Tour, Brooks also went to the opposite extreme in 2019 with his Dive Bar Tour, playing very small venues. Recently, the singer revealed that he'll continue playing dive bars in 2020: The singer officially announced that he's extending the run during an episode of Inside Studio G. He hasn't announced specific dates yet, though he has indicated that he'll kick things off in the Boston, Mass. area.
Read on to see the rest of the artists who landed a top slot on Pollstar's list.
Here Are 2019's Top Touring Country Artists:
More From KISS Country 93.7