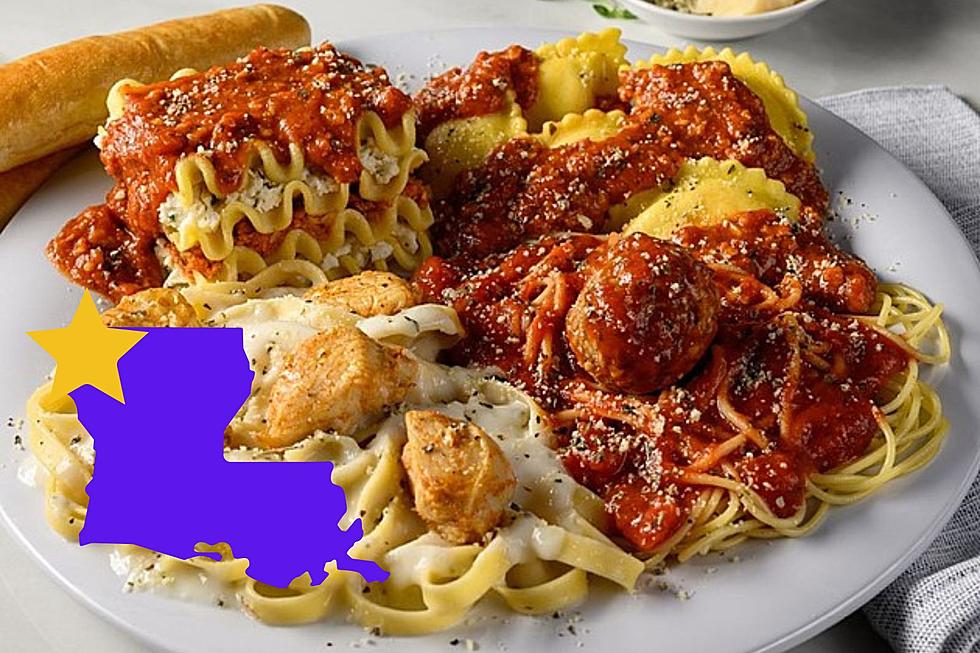 What's the Latest on Fast Food Italian Favorite Fazoli's in Shreveport?
Canva/Fazoli's/Instagram
I've been saying it for years, Shreveport, LA, needs a Fazoli's. If you've never had Fazoli's, it's fast food Italian with unlimited breadsticks and it's awesome!
When is Shreveport, LA getting its two Fazoli's locations?
That's a great question! Back in December, we reported that two Fazoli's locations were slated to open in Shreveport by the end of 2023 and since then we haven't heard a thing about it. We did some poking around online and couldn't find anything there either. So what say you? Have you heard anything? Is this deal dead? We sure hope not, because we could use some comfort food right now and their unlimited breadsticks sure would hit the spot!
If you have any intel on Fazoli's coming to Shreveport, LA, let us know. Shoot me a message using our free app or send me an email at erin.bristol@townsquaremedia.com. Inquiring minds want to know!
Original Post from December 9, 2022:
I've been saying it for years, Shreveport needs this restaurant/franchise to come to town! I'm not going to lie, the news that Fazoli's is coming to town has my inner fat kid insanely happy.
I first encountered the wonder that is Fazoli's when I was living in Cincinnati, right across the Ohio River from Kentucky, the birthplace of fast-food Italian. It was early in my radio career and I was broke so the unlimited breadsticks were like a gift from Heaven above. And the coolest thing about the unlimited breadsticks is that they aren't stingy with them like some other places. *ahem* About every 15 minutes, a nice employee with a basket full of freshly baked, warm breadsticks comes around with tongs to serve you and a smile. Trust me, you'll love it!
I know this because you're going to get a chance to try Fazoli's right here in Shreveport within the next year. In fact, word on the street is that we're getting TWO Fazoli's restaurants. These will be the first Fazoli's restaurant locations to open in Louisiana;) The locations haven't been announced yet, but I don't think it's too much to ask to put one right by I-20 so I can stop on the way home from work each day.
Would you just look at the lasagne? Comfort food is where it's at and Chris and Kristen Simmons, owners of Marble Slab Creamery locally know it. Both restaurants (Fazoli's and Marble Slab Creamery) are a part of the FAT Brands portfolio. One of the stores is expected to open by the end of 2023 and I'm here for it. That pizza-baked spaghetti is calling my name!
Best Shreveport-Bossier City, LA Restaurants For Summer of 2023
These are the top-rated restaurants in the Shreveport-Bossier City, LA area via Yelp! heading into summer 2023.
The Best Wings in Shreveport-Bossier
25 Ways to Say You're From Shreveport Without Saying You're From Shreveport
More From KISS Country 93.7