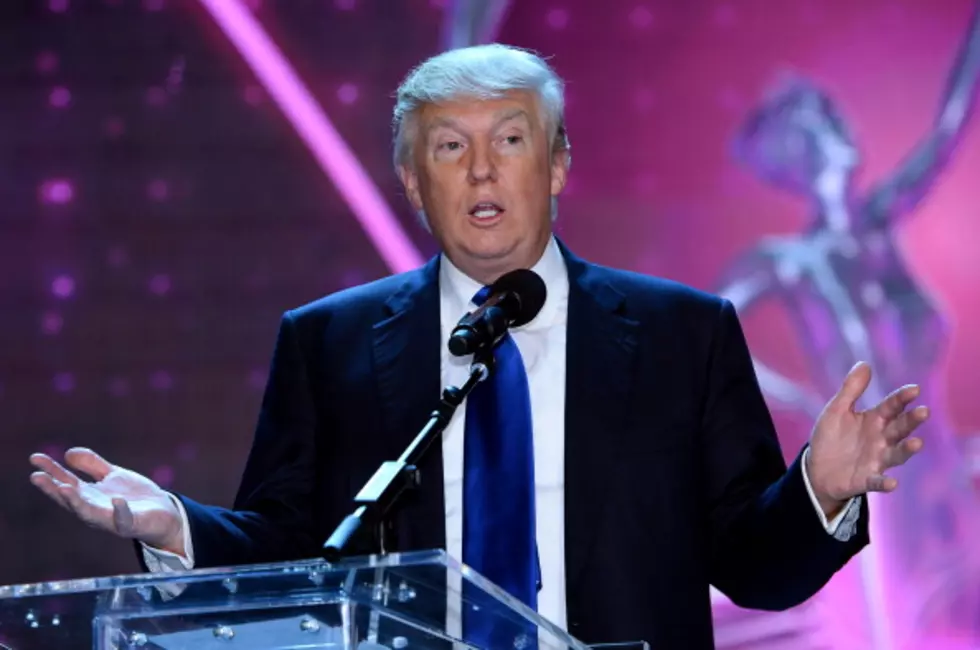 Entertainment this Morning with Gary and Bristol Tuesday, June 30 [VIDEO]
Ethan Miller/Getty
Six days a week Gary and Bristol get up early to bring you the latest from Nashville, New York City and Hollywood with Entertainment this Morning.
Hey, guess what Donald Trump? You're FIRED! The Donald is in some serious hot water after the comments he made that were 'anti-Mexico' during his presidential campaign kick off. NBC isn't please with his stance and they're out on both the Miss USA pageant and Celebrity Apprentice. Donald, being Donald and all full of bluster, isn't backing down and is standing by his comments. He even called NBC weak and has (big surprise) threatened them with a law suit.
It's every NASCAR lovers dream, you know, other than being a driver themselves! Talking about Blake Shelton having one of his songs featured in the new video opening for NBC's NASCAR coverage. They used the song Bringing Back the Sunshine and Blake couldn't be happier!
E.L. James
50 Shades of Grey books
Twitter Q&A
Could Amy Schumer be the next Bachelorette? She wouldn't turn it down and she's a big fan of the show, so why not, right? However, she says that she's not sure her blatant honesty would be appreciated, she said no 'turds' (guys she doesn't like) and that they had better back up a Brinks truck because she would have to be getting PAID! Fans seem to want to see her… stranger things have happened!
Celebrity Birthdays June 30:
Mike Tyson 49
Michael Phelps 30
Cole Swindell 32
Fantasia Barrino 31
More From KISS Country 93.7