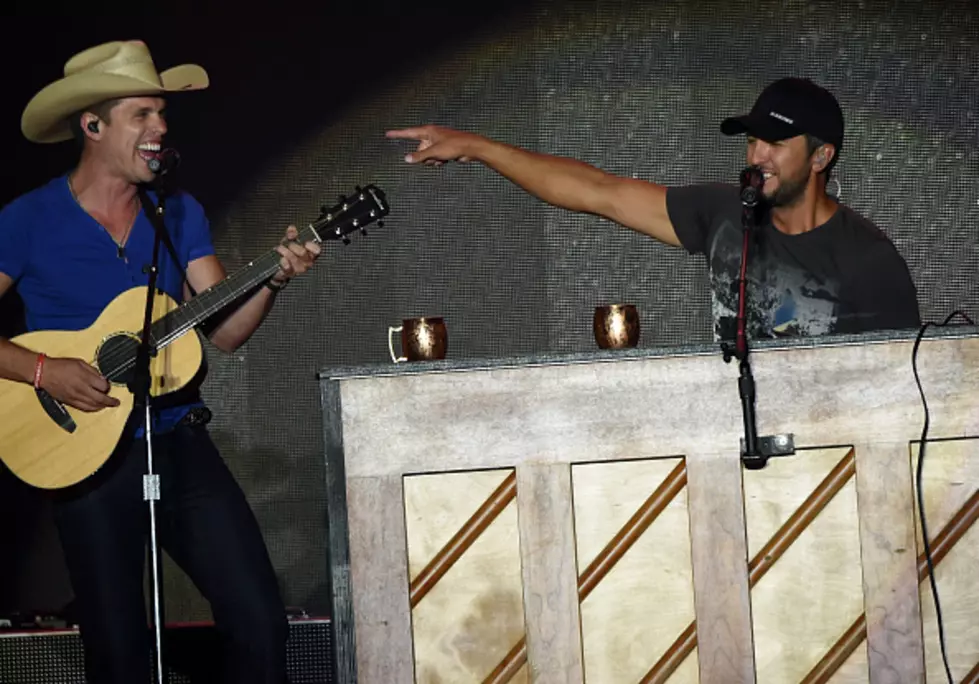 Entertainment this Morning with Gary and Bristol Thursday, October 22 [VIDEO]
Rick Diamond/Getty Images
Six days a week, Gary and Bristol get up before the sun shines to bring you the latest from Nashville, New York City and Hollywood with Entertainment this Morning!
Luke Bryan's website says it's true. Pollstar says it's true. So even though we haven't confirmed it yet with the CenturyLink Center, we're going with it! Luke Bryan and Dustin Lynch will are coming to town Saturday, March 12th!
It seems like Lamar Odom's recent 'troubles' have brought he and estranged wife Khloe Kardashian together. At least for now, they've called a halt to their divorce proceedings. There's no word on how Khloe's boyfriend, James Harden, feels about the situation.
First, I want you to imagine having $410 million dollars… Now, imagine spending it all on ONE THING. That's how expensive it'll be to make the new Batman v. Superman: Dawn of Justice… $410 MILLION!!! But as you know, Hollywood never sticks to a budget. The movie that currently holds the record for the most spent is Pirates of the Caribbean: On Stranger Tides. What do you want to bet that we'll have a new record holder when all is said and done?
It's official! Chris Rock will be hosting the 2016 Oscars in February. I know he's hosted before, but I thought it was supposed to be a classy affair?
Jake Owen says a product changed his life. So what is it? Kiehl's Facial Moisturizer. Seriously. He says, 'For about 31 years of my life, I never moisturized or used anything... ever.  It really changed my mornings, and evenings.'
Get ready for some Blake Shelton greatness tomorrow! His new album Reloaded: 20 #1 Hits comes out tomorrow.
Sorry Back to the Future fans, on the exact day of the 30th anniversary of the release of the movie Back to the Future 2, the Chicago Cubs found out that they won't be going to the World Series this year after being swept by the NY Mets.
There are still rumors floating around about this year's Super Bowl halftime entertainment. The latest include mentions of Maroon 5 joining Bruno Mars, Coldplay and One Direction on the 'it could happen' list.
Grab a tissue. Leann Rimes and Gavin Degraw teamed up for a video duet of Celebrate Me Home featuring clips of soldiers returning home to family, friends and pets complete with a petition for support of for the DAV.
Celebrity Birthdays Ocober 22:
tobyMac 51
Shaggy 47
Jesse Tyler Ferguson 40
Christopher Lloyd 77
Jeff Goldblum 63
Zac Hanson 30
Shelby Lynne 47
More From KISS Country 93.7