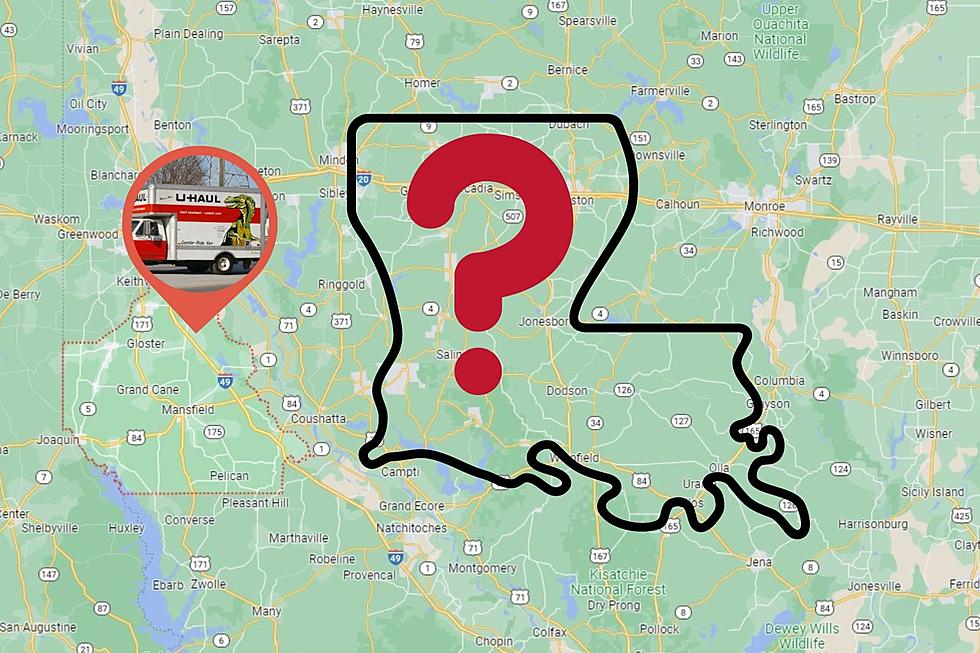 Which DeSoto Parish Town Is Fastest Growing In All Louisiana?
Tim Boyle, Getty Images/Google Maps/Canva
Growing up here in North Louisiana back in the 1970's, I can remember when Bossier City was one of the fastest growing in the whole state of Louisiana.
Many will remember when the Green Acres Place subdivision was one of the most sought after choices for residence for all of those who considered themselves somewhat affluent.
Other than Brownlee, and a smattering of homes developed around the relatively new Cypress Lake and Black Bayou reservoirs, it was one of the most northern subdivisions in all of Bossier Parish. Living there meant you had "made it" financially.
The Population Tide Began To Change In The 1990's
By the mid to late 1990's, that movement had moved further north to the Benton area with the development of a number of new subdivisions and mini-ranches.
From there, we saw another population explosion to the south of the Shreveport/Bossier area in DeSoto Parish. To this day, the Stonewall area continues to thrive, but according to the website, usa.com, it's not the fastest growing community in Louisiana.  In fact, while five DeSoto Parish towns are among the Top 35 Fastest Growing Towns In Louisiana, Stonewall isn't among them.
Referring to research from usa.com, who refer to themselves as, "Your local guide to cities, towns, neighborhoods, states, counties, metro areas, zip codes, area codes, and schools in USA", it would appear that DeSoto Parish is one of the fastest growing parishes in all of Louisiana.
If, It's Not Stonewall, What DeSoto Parish Town Is Fastest Growing In Louisiana?
It's Frierson! Posting an incredible 1,538.24% growth, it's ranked as the fastest growing town in Louisiana.
What Other DeSoto Parish Towns Made The Top 35?
#1 - Frierson - 1,538.24% growth
#3 - Gloster - 248.15% growth
#9 - Longstreet - 121.47% growth
#24 - Grand Cane - 61.78% growth
#35 - South Mansfield - 42.90% growth
We don't see any other Northwest Louisiana town until we get to #37 where Blanchard appears posting 42.00% growth.
Louisiana's Most Gripping Urban Legends
10 Things People Say When They Hear You're From Louisiana
Being a resident of Louisiana has a ton of benefits, but one of the drawbacks is the questions you get when another person from outside the state finds out where you're from. Take a look at the top things people say when you tell them where you're form.
More From KISS Country 93.7