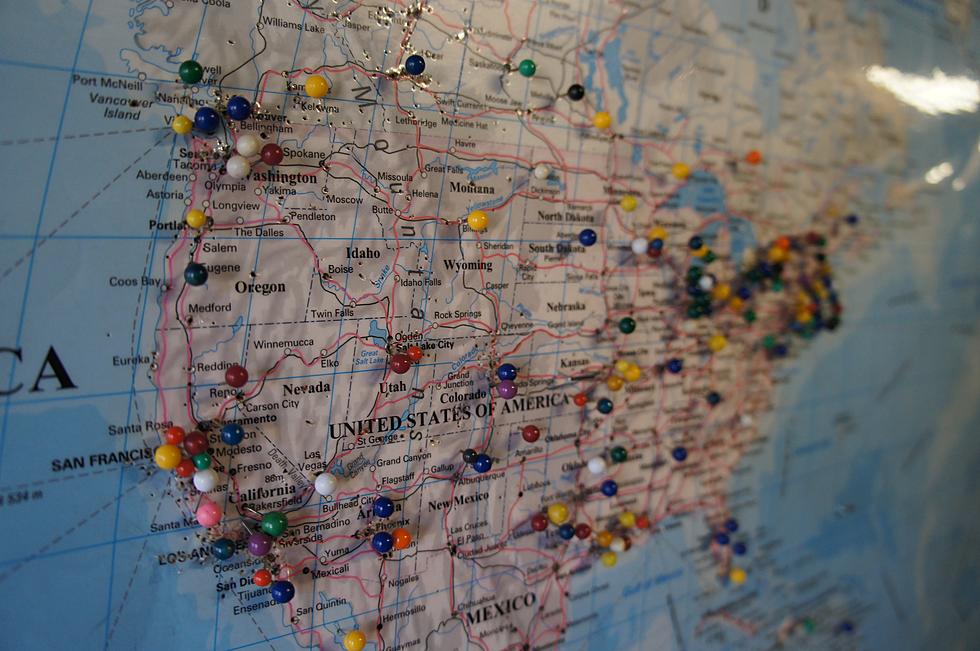 Cities Targeted Most by Identity Theft: How Does Louisiana Rank?
Photo by Mackenzie Cruz on Unsplash
If you've ever had to deal with the nightmare of your identity theft having been stolen, just the thought of it probably makes you break out in a cold sweat.  According to Identitytheft.org, total fraud identity theft cases have almost tripled over the past decade.
There is so much of our lives that have transitioned to online transactions, that most of us are pretty easy targets for identity thieves.  According to fitsmallbusiness.com, 80 percent of our population, more than 263 million Americans, shop online.  Online shopping has become such a huge part of our lives that major retailers are closing brick and mortar stores across the country.
Retailers like Bed, Bath & Beyond, JC Penney's, and even the retail grandaddy of them all, Sears are just a few of the casualties.  There are, of course, many factors that have contributed to many retailers failing. In addition to online shopping, the pandemic, poor management, and the economy have all played a part in the changing retail landscape.
Consumers have also changed the way we do our banking.  Where local and national banks used to be found on every corner, now almost all banking is mostly done online.  You can deposit checks, pay bills, transfer funds... there's just about nothing you can't do financially online.  It's very convenient, but it also sets you up as a target.
In addition to online shopping and banking, there are other ways thieves can steal your identity.  Scanners are getting smaller and more powerful everyday. Thieves can place a card skimmer on a gas pump that can read your data without you even knowing about it.  There are also scanners that can be held near your wallet or purse that can extract data directly from your cards.
Here are the top 5 cities targeted most by identity theft:
1. Tuscaloosa, Alabama
2. Baton Rouge, Louisiana
3. Miami, Florida
4. Lafayettte, Louisiana
5. Atlanta, Georgia.
Louisiana has TWO cities in the top 5 in the country. I was also surprised at the number one city, Tuscaloosa... Louisiana ranks number 2 in the country, when you factor in the number of reports per 100K population.
Tips to Protect Yourself from Identity Theft
Here are some helpful tips from USA.gov to help protect yourself from idendity theft.
Do not answer phone calls, texts, or email from numbers or people you do not know.
Do not share personal information like your bank account number, Social Security number, or date of birth.
Collect your mail every day and place a hold on your mail when you will be on vacation or away from your home.
Review credit card and bank account statements. Watch for and report unauthorized or suspicious transactions.
Store personal information, including your Social Security card, in a safe place. Do not carry it in your wallet.
Who Has A Higher Crime Rate: Bossier City or Shreveport?
First Look: Inside the Amazon Shreveport Fulfillment Center
See Inside the Shreveport, Louisiana Amazon Fulfillment Center
More From KISS Country 93.7