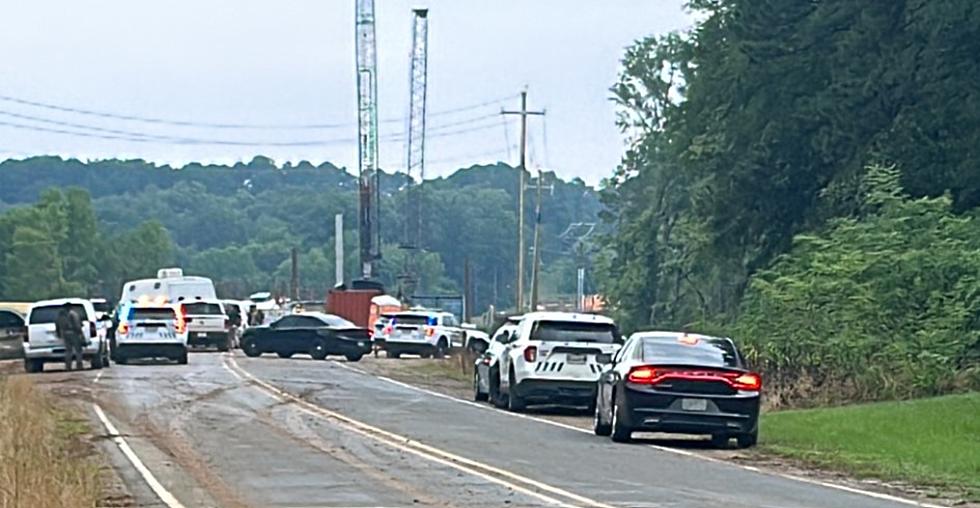 Caddo Deputies Arrest Shreveport Man After Standoff
Courtesy of KTBS
SHREVEPORT, LA - One man is locked up today after holding Caddo deputies at bay during a standoff Tuesday afternoon.
This incident started as a hit-and-run crash on I-49 in North Caddo Parish just after 3:30 in the afternoon. 32-year-old Deezzra Davis Jr., was driving an SUV on the highway when he reportedly followed an 18-wheeler for several miles, before crashing into the back of the big rig two times on Interstate 49 near LA-Hwy. 170.
Sheriff's Patrol Deputy John Flash pulled Davis over on Interstate 49 south of LA-Hwy. 173. Davis stopped and got out of his vehicle, but he began to shout at the deputy. Davis then jumped back in his SUV and sped off. Deputies gave chase and that chase ended in the parking lot of the Drift Inn Landing on LA-Hwy. 1 in Mooringsport near Caddo Lake. Davis barricaded himself in the SUV.
Members of the Sheriff's Special Response Team were called to the scene and Davis was taken into custody after the deployment of a deputy's K9. No one else was in the vehicle and Davis was transported to the North Caddo Medical Center by ambulance for evaluation and treatment for a dog bite to his left arm.
Davis, of the 10000 block of Devers Road, will face several charges including hit and run, aggravated flight from an officer and criminal property damage once released from the hospital.
Caddo Parish Violent Offenders for 6/3-6/9/23
The following booking photos are people that were booked to Caddo Correctional Center for violent or sexual crimes. Some of those pictured may have already been released, and all are considered innocent until proven guilty in a court of law.
More From KISS Country 93.7