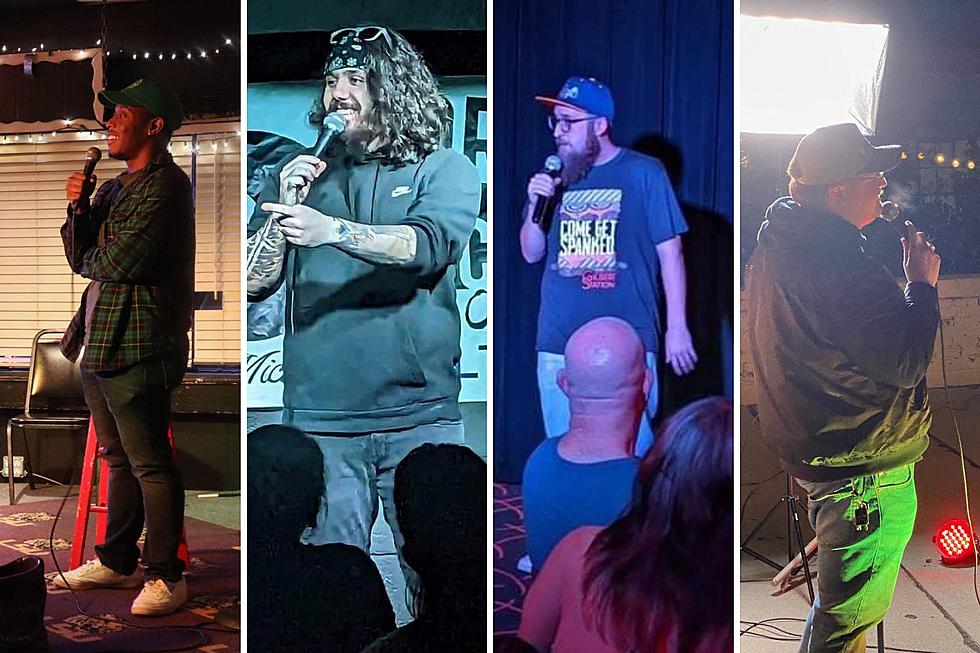 Bossier's East Bank Gets Ready for a Night of Comedy
Courteousy of Don't Take This Serious
If You Love the Comedy World You Know All About the Tiki Bar on Friday Nights.
Chris Luker with Don't Take This Serious Comedy has been working hard to make comedy something we can easily find in Shreveport-Bossier. He has been hosting open mic nights at the Tiki Bar Friday nights starting at 7:45 p.m. Chris has started taking the 6th Friday as a showcase night. Those comedians who you saw at open mic night that you really liked that you wish you could see more of? They get more time on stage.
Comedians Layton Flatt and Levi Light Visited Shreveport Back in March of 2023.
They were a huge hit at the Tiki Bar and have been wanting to come back to Shreveport-Bossier. Chris Luker invited them back and Don't Take This Serious Comedy is presenting Comedy Night in Eastbank it is supposed to be an unforgettable evening of live comedy with Layton Flatt and Levi Light at the East Bank Theatre in Bossier City, Louisiana.
The comedy takes over Saturday, August 12th at 7:30 p.m. at 630 Barksdale Boulevard, in Bossier City.
If you want all the updates on this comedy show just follow the Don't Take This Serious Facebook page and if you want to buy tickets just click here.
318 to Comic Books: Actors Who Worked In Shreveport & On Comic Projects
We utilized
IMDB's filming location database
to help put this together. However there is one movie listed there that we didn't include. IMDB lists X-Men Origins: Wolverine on their Shreveport list, but we struggled to find citing for this. So we just left it off. Some of these stars weren't in comic book "movies" specifically.
But we counted the Netflix Marvel shows, and MCU Disney+ shows as well.
We also added in an odd option...pro wrestlers. Pro wrestling has been a big deal in the Shreveport area for a long time, so we're going to include the wrestlers who've worked in the Shreveport area, and went on to comic book movie fame.
Gallery Credit: Getty Images
38 Pics From Taylor Swift On The Eras Tour
More From KISS Country 93.7