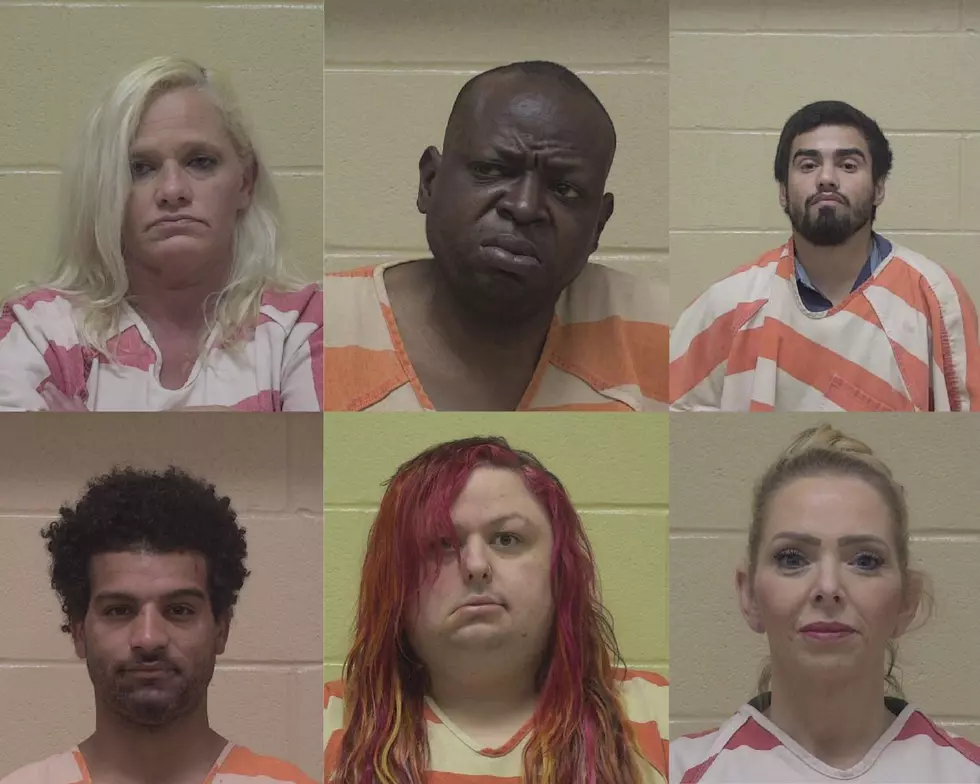 Bossier Parish Weekend Arrests, Mugshot Round-Up 6/10 – 6/12/22
Courtesy of the Bossier Parish Sheriff's Office
It was another busy weekend for Bossier Parish law enforcement. Here are the mugshots of everyone booked Friday, June 10th - Sunday, June 12th, 2022, in Bossier Parish, LA. Charges range from alleged possession to contempt of court, to driving under the influence, with a whole lot of "failures to appear." It's important to note that everyone included on this list is considered innocent until proven guilty in a court of law.
If you have any information that could lead to the arrest of wanted criminals in the area, please contact the Bossier Parish Crime Stoppers at 318-424-4100, or log onto www.p3tips.com. You can also stay up to date with everything from Julian Whittington and the Bossier Parish Sheriff's Office by visiting their website or following them on Facebook and their other social media platforms.
Bossier Parish Weekend Arrests, Mugshot Round-Up 6/10 - 6/12/22
Caddo Correctional Center Bookings 6/10/22-6/12/22
The following mugshots are those who were booked in to Caddo Correctional Center through the dates of 6/10/22-6/12/22. Some of these individuals have already been released, and some have yet to face trial. Those who have not been to trial for their alleged crimes are considered innocent until proven guilty.
5 of Louisiana's Oldest Restaurants Make Their Home in Shreveport
More From KISS Country 93.7