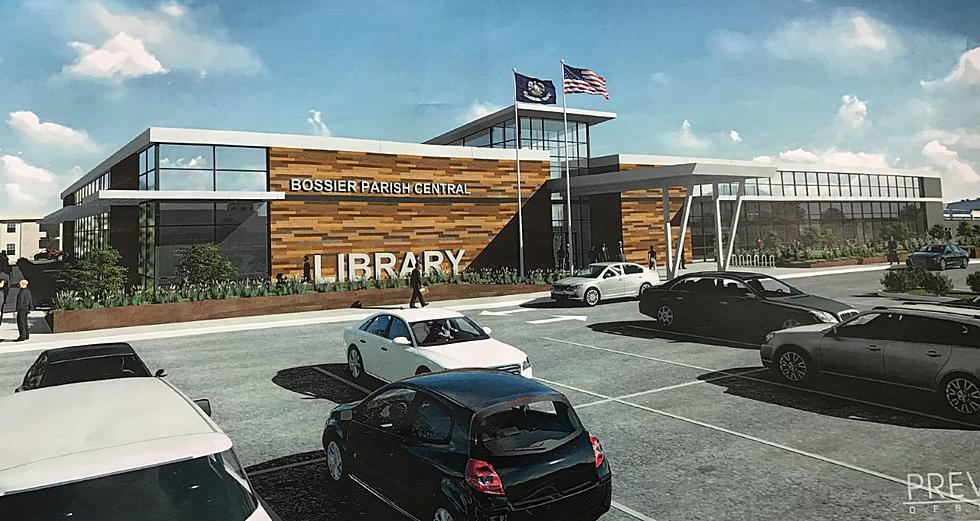 Construction Has Begun on Bossier Parish's New $9 Million Library
Pic From Pat Culverhouse
After years of needs assessments were conducted and all community input was considered, it was decided that Bossier Parish truly needed a new central library.
Once the decision was made, parish leaders didn't waste any time implementing their ideas.
If you recall, it was just last September when we told you that Bossier Parish was taking bids for the construction of the new Central Library.
The Didn't Waste Any Time Getting Things Started
Within just a couple of months, in November 2021, Parish executives were already breaking ground on the new $9.2 million, 39,000 square foot Bossier Parish Central Library and History Center Complex.
And now, we are receiving word from the Bossier Parish Police Jury that construction of the new facility at the corner of City Hall Drive and Beckett Street in Bossier City, is coming along nicely.
From what we've learned from the Bossier Parish Police Jury, the new library will feature large-capacity, multi-functional community meeting spaces, more computers and technology equipment, study and research rooms, and designated spaces for teens and children.
The new History Center, which will accompany the library, will include interactive exhibits highlighting Bossier history.
Bossier's Library Is Certainly A Step Into The 21st Century
Obviously, Bossier Parish citizens are in for a treat with the vast improvements of the new facility as Bossier's current central library/history center is made up of three buildings that have been pieced together over the past 30 years.
The Complete 10 Commandments of Living Here in Bossier City
Here's the Top 10 Actors from Louisiana (#1 is from Bossier City)
These are the top ten actors who got their start in Louisiana according to
Stacker.com
from data compiled by
IMDB.com
.
More From KISS Country 93.7